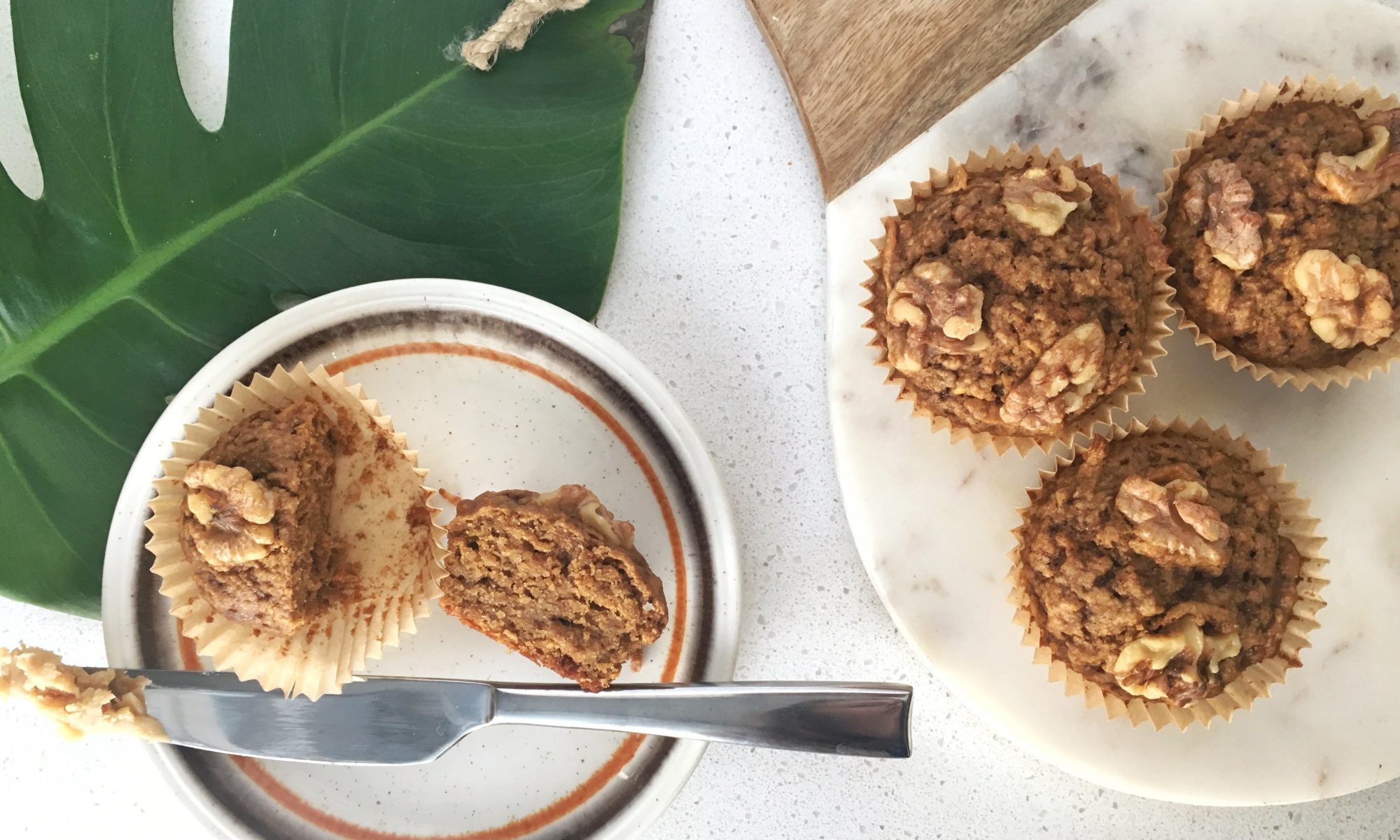 ---
Howdy, friends. There has been a resounding response and request for more breakfast friendly recipes, so here we have one of my new favourites! This muffin recipe was inspired by an Apple Olive Oil Cake, that is packed full of gluten and sugar.
---
These muffins however, have lots of incredible nutrients:
Flaxseeds:

high in fibre which binds to toxins to help eliminate them from the body. Flaxseeds are also high in Omega 3 Fats which are great for keeping your hormones in check and your skin glowing!

Oat Flour:

high in fibre, to help bulk up bowel movements and keep you full longer. Oats are also a great source of minerals like manganese (good for the knees) and selenium (an important antioxidant for the thyroid).

Olive Oil:

great source of important healthy fats, rich in Omega 9, great for anti-inflammation, brain health, and healthy hormones. Olive Oil also contains incredible antioxidants like phytonutrients in the form of polyphenols and Vitamin E another antioxidant.

---
These muffins go really well with Ghee or Nut Butter, cut your muffin in quarters and slather with your topping of choice!
Ingredients
3/4 cup oat flour
1/2 cup light buckwheat flour
1/2 cup ground flaxseed
1 teaspoon baking powder (aluminium free)
1 teaspoon cinnamon
1/2 teaspoon allspice
3/4 cup coconut sugar
1 egg
1/4 teaspoon sea salt
2 apples, grated (leave peel on)
2/3 cup olive oil
walnuts, to top
Instructions
Preheat oven to 350ºF and line a muffin tin.
In a large bowl, combine dry ingredients - flours, flaxseed, baking powder, spices, sugar and salt.
In a separate bowl, combine egg, grated apples and olive oil.
Combine the wet ingredients into the dry ingredients and stir to combine.
Divide mixture between muffin holders.
For mini muffins, bake for 20-25 minutes and for large muffins bake for 35-45 minutes. Bake until tops are golden and a toothpick inserted comes out clean.
Cool and store in an airtight container for up to 4 days. These muffins can also be baked and frozen.
https://elizabethraybould.com/apple-olive-oil-muffins/