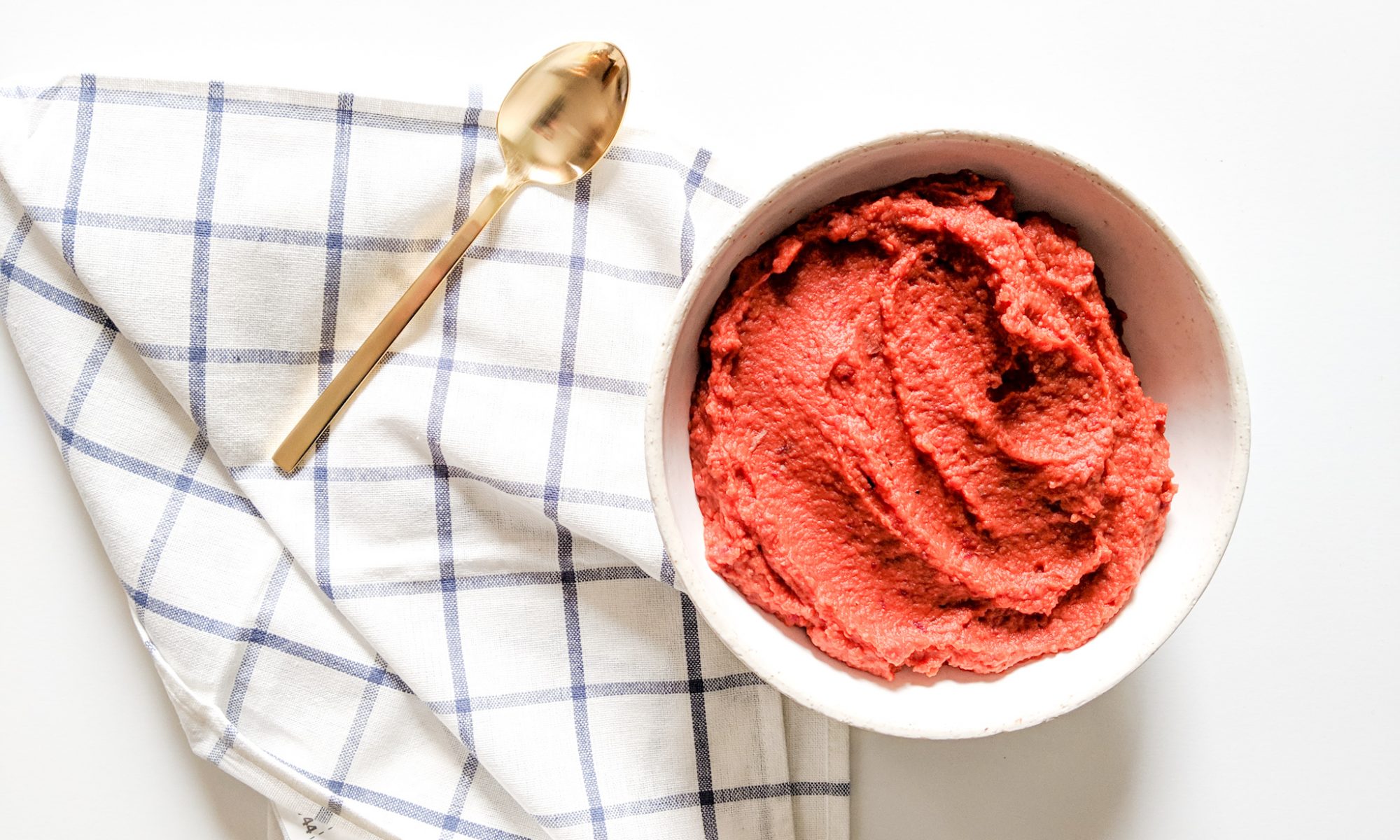 ---
This recipe is a complete accident. I was making sweet potato mash to go with a beef stew I was making when I looked in my fridge and saw a bag of beets that we're a bit past their prime. I decided to throw the beets and sweet potatoes together and mash it all up. I mean they're all root veggies, what could possibly go wrong? Nothing. This beet and sweet potato mash is so yummy and way more flavourful that plain ol' sweet potato mash. Plus, you're getting so many more nutrients from the beets. Hello liver lovin' foods!
This recipe has the option of adding in goat cheese. It makes it ultra creamy and gives a bit of tang which is absolutely DELISH but you can definitely omit the goat cheese no problemo. I used grass fed butter in this recipe. For a vegan/dairy free option, substitute butter flavoured coconut oil. Ghee would also work instead of butter if you're lactose free.
If you aren't a fan of the earthiness of beets, just use golden beets. They have a much sweeter flavour and don't have the earthiness that red beets have. I like to use a mix of golden and red beets, the red beet give the mash a beautiful pink colour.
This recipe also calls for roasted garlic. I like to make a few heads of roasted garlic at once so whenever you need it, you already have it. Roasting garlic is very simple, so I've included it in the recipe. Store any extra bulbs of roasted garlic in an airtight container in the fridge for up to 3 weeks.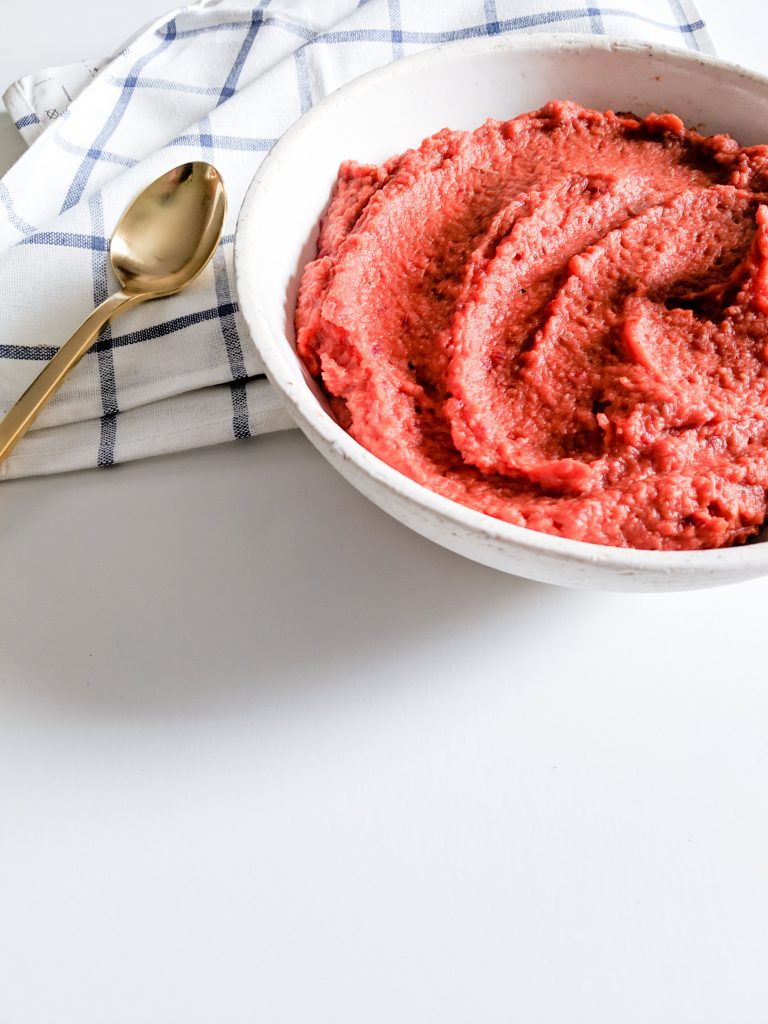 Full of the Good Stuff
Beets are amazing for liver health. They are full of powerful antioxidants that help the liver work it's best and help to eliminate toxins effectively. Beets are also anti-inflammatory and are a great food for the cardiovascular system and heart health. Beets are high in iron, as well as nitric acid which make them a brain boosting food as well as an endurance promoting food, great for athletes.
Sweet potatoes are incredible source of beta carotene which is a healthy skin promoting antioxidant. Beta carotene is the plant based, inactive form of vitamin A. Sweet potatoes and beets are also a great source of fibre. Sweet potatoes are a wonderful source of vitamin C, which is another antioxidant that supports the immune system.
This vibrant mash pairs perfectly with my Braised Beef Short Ribs!
Ingredients
1 bulb garlic
1 teaspoon olive oil
3 medium sized sweet potatoes, cubed
4-5 beets, cubed
2 tablespoons goat cheese
1/4 cup butter
1/3 cup unsweetened original almond milk
1/2 teaspoon sea salt
1/2 teaspoon black pepper
Instructions
Roasted Garlic:

Preheat oven to 350ºF. In tin foil or a covered oven safe dish, place your garlic bulb(s). Add olive oil and use your hands to evenly coat garlic in olive oil. Wrap garlic in foil or cover the dish, and roast in oven for 30-40 minutes. Store roasted garlic in an airtight container in the fridge for up to 3 weeks. To use, simply remove garlic clove from skin.

Beet + Sweet Potato Mash:

In a large pot, place cubed veggies. Cover with water. Cover pot and bring to a boil over high heat. Reduce to a simmer for 15-25 minutes or until veggies are fork tender. The length of time will depend on the size of your veggies. Drain veggies and place on stove over low heat.
Add butter, almond milk, goat cheese, and 1 bulb's worth of roasted garlic cloves, about 5 cloves. Stir to melt the butter. Using a potato masher or immersion blender, mash the mixture until smooth. Season with sea salt and pepper.
Serve alongside whatever your heart desires!
https://elizabethraybould.com/beet-sweet-potato-mash/