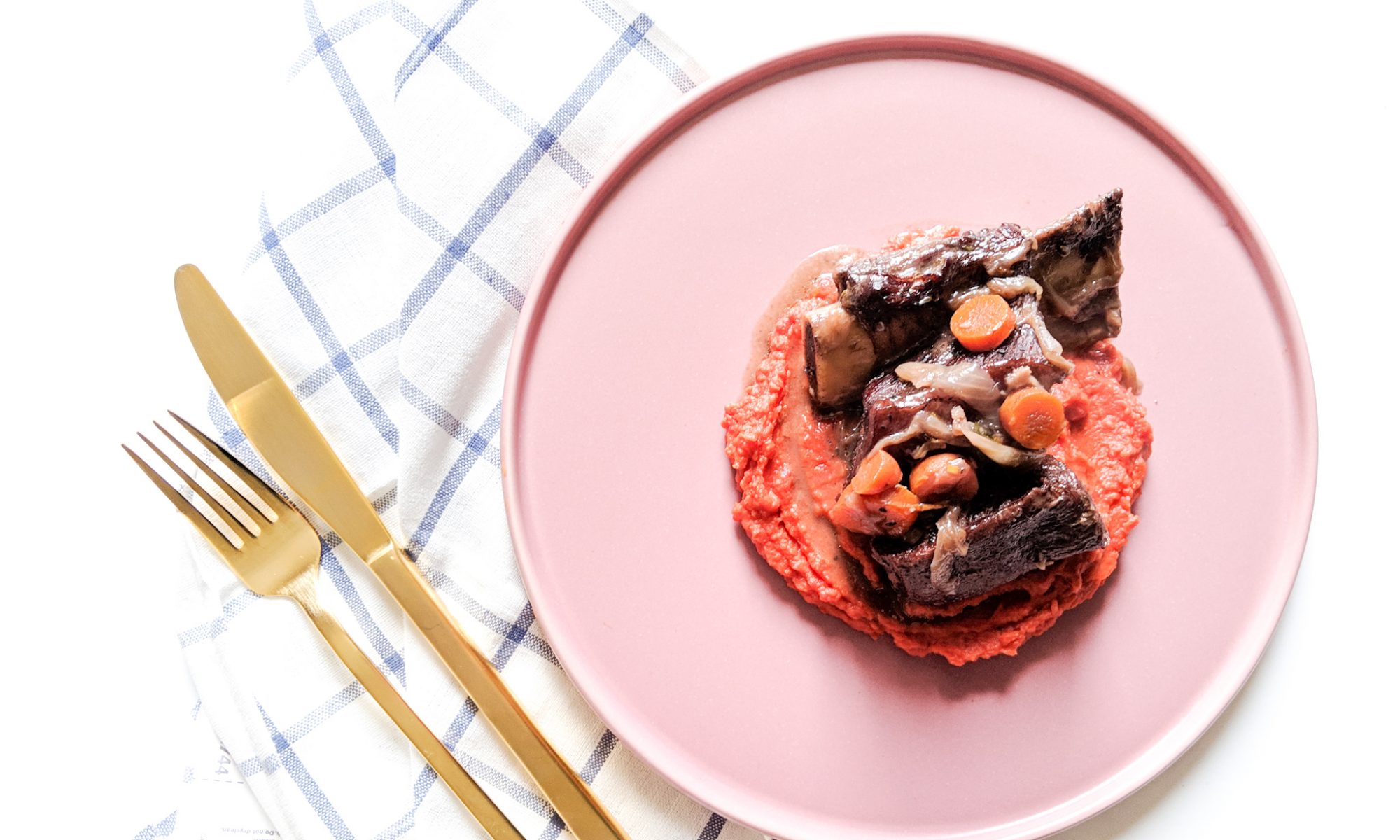 ---
I can't wait to share this Braised Beef recipe with you! These ribs are fall off the bone, tender, moist, flakey, and oh-so-flavourful! Beef Short Ribs are a less expensive cut of meat and because of the cut require a long and slow style of cooking. Braised Beef Short Ribs are the perfect thing to do with you short ribs.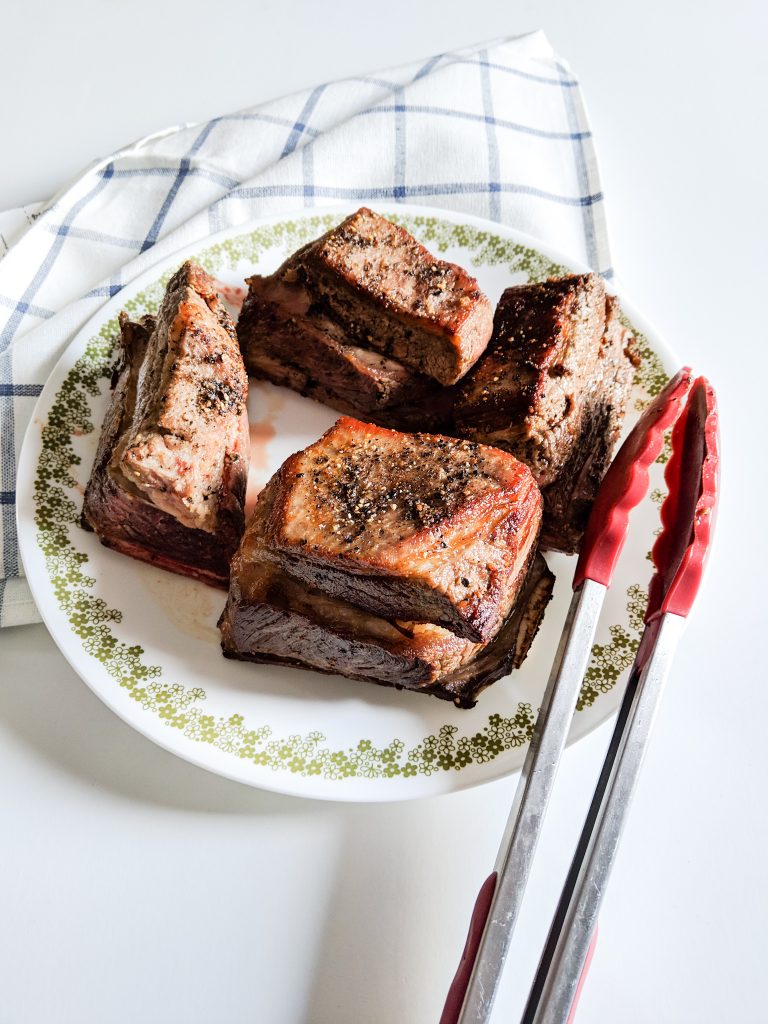 Every four weeks we get a big box of meat delivered right to our doorstep from NIKU farms. They are a Toronto based company that delivers farm to table meat from local farms in Ontario. All the cattle is grass fed and finished and all the poultry and pork is pasture raised and fed organic, non-GMO feed. The quality is superb and in a world where we are seeing major increases in estrogen dominant illnesses like Polycystic Ovarian Syndrome, Endometriosis, Infertility, Breast and Ovarian cancers, and PMS, it's important that the meat we eat is the best quality possible.
I think you would absolutely love NIKU farms so I'm super excited to be able to offer you $30 off your first box. To learn more about the company, how it works, and to order your first box you can head over here. USE PROMO CODE: ERAYBOULD30 for $30 off!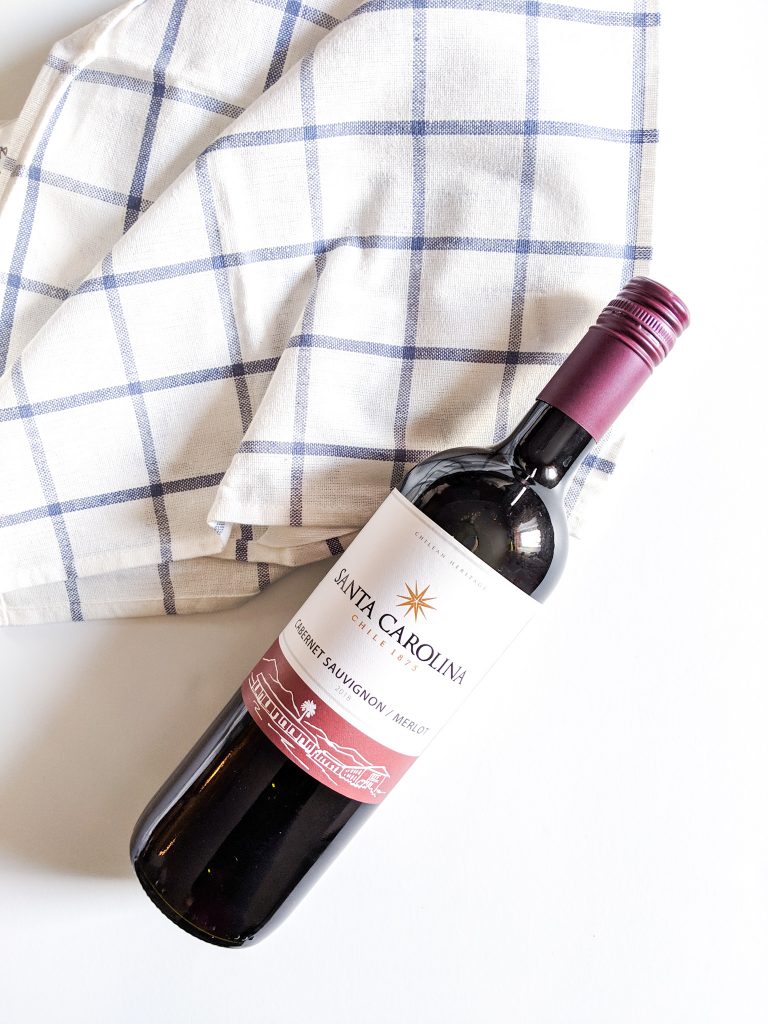 This recipe is a one pot meal and although it takes a bit of work at first, once you pop it in the oven, you can totally forget about it. This recipe is gluten free, grain free, dairy free, and completely comforting and delicious!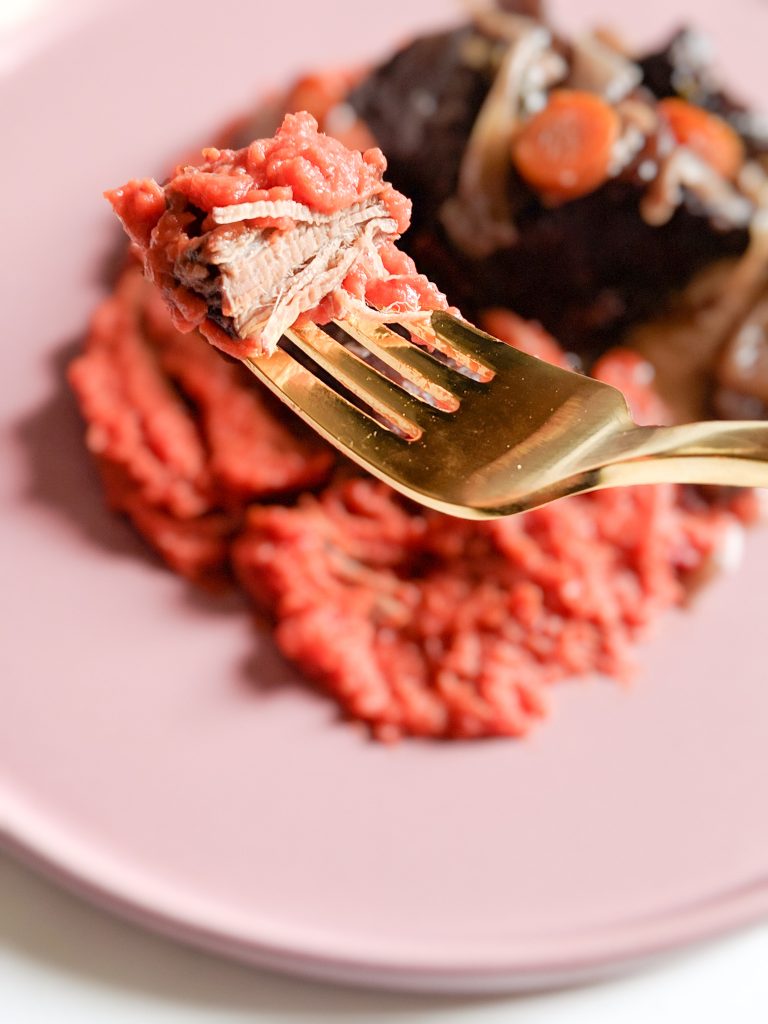 Pro Tip: whenever you are browning meat whether its before being braised or a steak or chicken or pork chops. You need to heat up your pan before adding the meat. When you add the meat to the pan leave it alone. It can be tempting to keep turning it, moving it around, adjusting, but in order to get a good sear and a good crust, you have to leave it be for 3-4 minutes per side.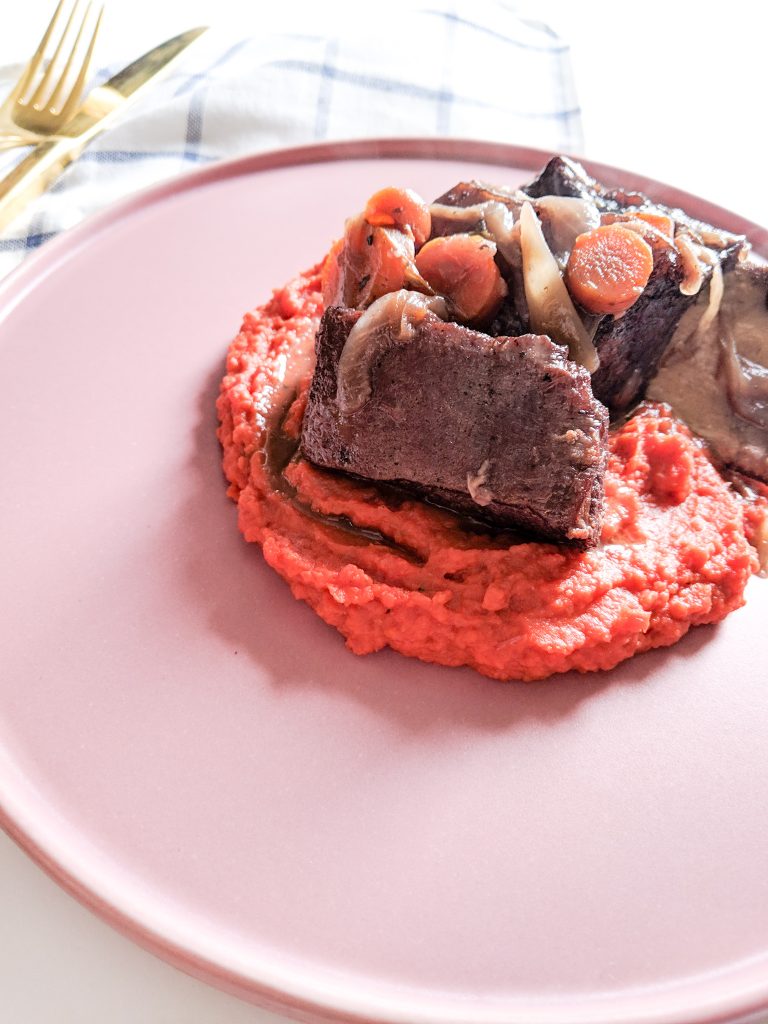 I love serving these short ribs with my Beet & Sweet Potato Mash with Roasted Garlic.
Ingredients
3 pounds beef short ribs, bone in, one rib per piece
1 tablespoon sea salt
1 tablespoon ground black pepper
2 tablespoons olive oil
1 onion, sliced
3 carrots, sliced into 1/2 inch rounds
1 tablespoon tomato paste
2 cloves garlic, minced
1 tablespoon dried Italian seasoning
1 1/2 cups red wine (I like Cabernet Sauvignon)
1 1/2 cups beef broth
2 teaspoons tapioca starch
Instructions
Season short ribs with salt and pepper. Heat oil in a large Dutch oven over medium-high. Working in 2 batches, brown short ribs on all sides, about 8 minutes per batch. Transfer short ribs to a plate. Pour off all but 3 Tbsp. drippings from pot. If you don't have any drippings from your beef, add the other tablespoon of oil to the dutch oven. If you have drippings, you don't need the extra oil.
Add carrots and onions to the casserole and sautee until onions are softened and caramelized, about 5 minutes. Add in the Italian herb seasoning and garlic and stir until fragrant.
Add the wine and broth. Then add in the short ribs and any juices that accumulated on the plate.
In a separate small bowl, whisk together tapoica and 1/4 cup water. Add the tapioca mixture to the short ribs.
Preheat oven to 350ºF.
Bring to a boil and simmer for 20-25 minutes or until the mixture reduces. Cover with a lid and put the dutch oven in oven. Cook for 3-4 hours or until the meat in tender and falling apart.
Serve with mashed cauliflower or Beet & Sweet Potato Mash.
https://elizabethraybould.com/braised-beef-short-ribs/