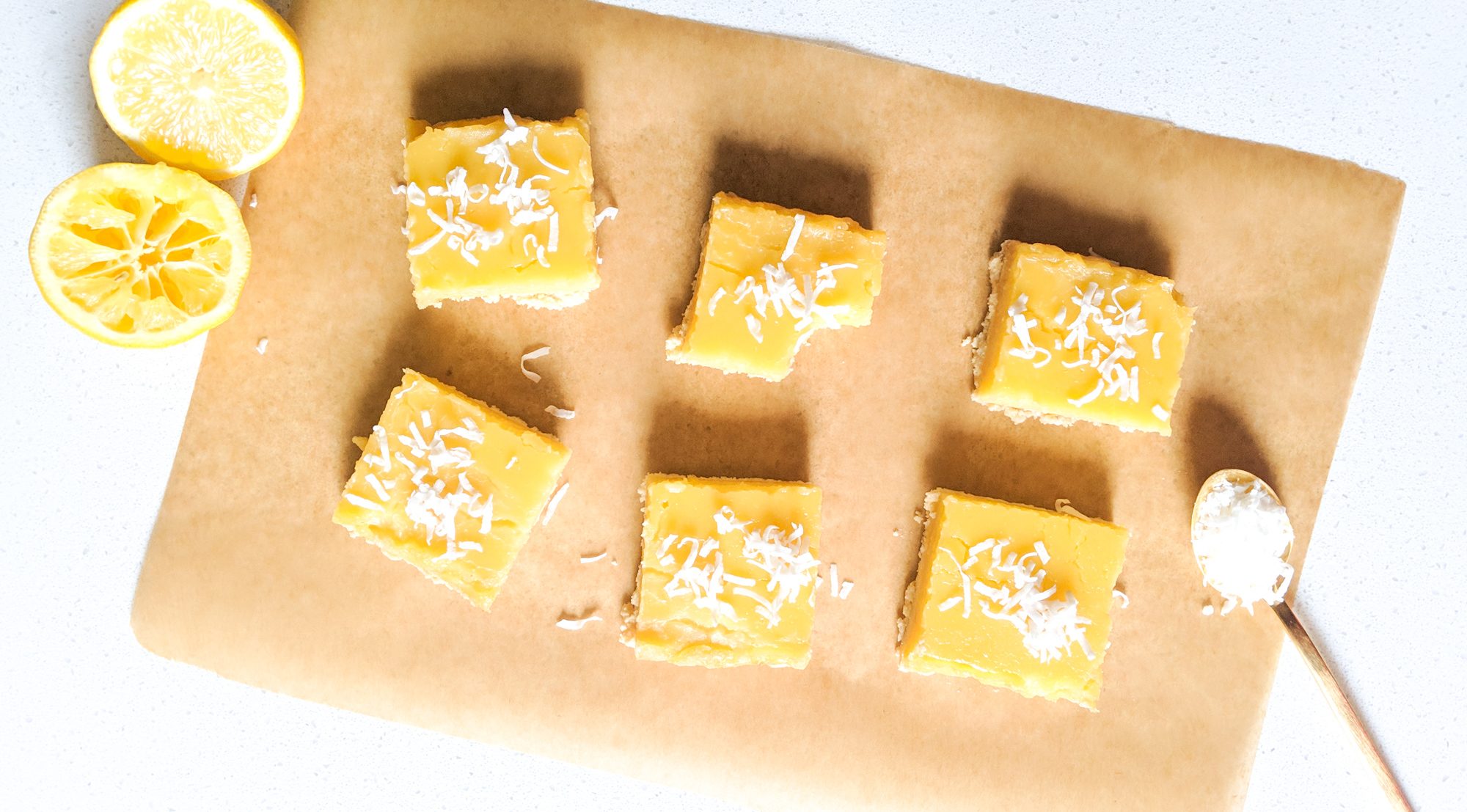 ---
You may have noticed that I have two lemon square recipes on my site, that were both published at the same time. You are probably wondering why the heck I did this. There are a few reasons, a) I like options b) I like folks like you to find exactly what you're looking for and c) depending on your dietary preferences and restrictions, one recipe may be better for you than the other. Lemon squares are a discrimination free dessert and I want everyone to enjoy them. I love both recipes, so you won't be disappointed by either of them! I would recommend trying both and picking your favourite to come back to time and time again.
These squares are very different from my grain free lemon squares. The filling is bright yellow, super lemony and fresh. The sweetness of the honey comes through and also gives the filling a bit more of a sticky feel. The crust of these lemon squares is flakey, crispy, and much more of your classic lemon square crust.
This is more of your traditional lemon square with a flakier and crisper crust and a brighter yellow lemon curd. This recipe completely gluten free but not grain-free. I used gluten free flour in the crust mixed with a little cornmeal to give you that flakey, crisp texture. The lemon curd filling is sweetened with honey. Rest assured, that no matter which version of Lemon Squares you make, they will be delicious. You'll want to enjoy them for breakfast, lunch, dinner, and dessert!
For my Grain Free Lemon Squares, head over here!
How to choose the best honey
Finding good quality honey is a lot easier than it was even three or four years ago. When you're choosing a honey for this recipe look for a light-coloured or creamed honey. You want to avoid buckwheat or dark coloured honey as it will turn the curd a darker orange/brown colour. I always buy raw honey as it's much less processed and still contains antibacterial properties and other nutrients in it.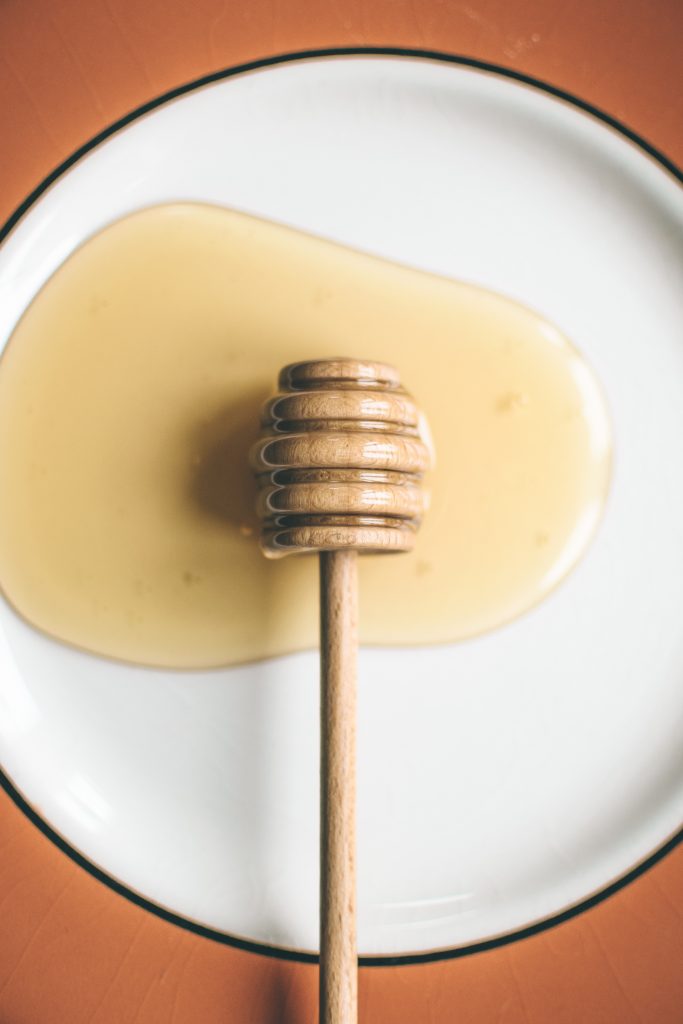 In this recipe, you'll notice I specify to let the lemon filling and the crust cool completely before assembling and baking. This step is super important, because the crust is delicate, if you add the filling before the crust is completely cooled, the crust will fall apart. The other important step is allowing the filling to cool, as the filling cools, it will thicken, this is also important to ensure your crust stays together when you add the filling. Now, let's get to the recipe!
Ingredients
1 cup gluten free all purpose flour (I use Bob's Red Mill One to One)
1/4 cup cornmeal
1/4 cup coconut sugar
1/4 teaspoon sea salt
1/2 cup coconut oil/butter/ghee
3/4 cup lemon juice (4-5 lemons)
2 tablespoons lemon zest (1-2 lemons)
3 eggs
3/4 cup light-coloured raw honey
1/2 cup ghee or grass-fed butter, cubed
2 tablespoons arrowroot or tapioca flour
3 tablespoons water
Instructions
To make the crust, preheat oven to 350ºF and line a 8 inch square baking pan with parchment paper.
In a food processor, pulse together the flour, cornmeal, coconut sugar, salt to combine. Add coconut oil to food processor and pulse to combine, it will create a crumbly texture. Press dough into prepared pan in an even layer. Bake for 15-18 minutes, until it begins to colour around the edges. Allow to cool completely.
To make the filling, whisk together lemon juice, lemon zest, eggs, honey, and butter in a sauce pan over medium heat. Whisk frequently until butter is melted. Turn heat off. Whisk together water and arrowroot in a small bowl, whisk into lemon mixture. Allow filling to cool completely, once cooled pour filling over crust.
Bake for 20-30 minutes, until fully set. Turn oven off and open the oven door. Leave squares in the oven for 20 minutes to cool gently and avoid cracking. Remove from oven and allow to cool completely before slicing.
Garnish with shredded coconut, lemon zest, or fresh berries.
https://elizabethraybould.com/classiclemonsquares/