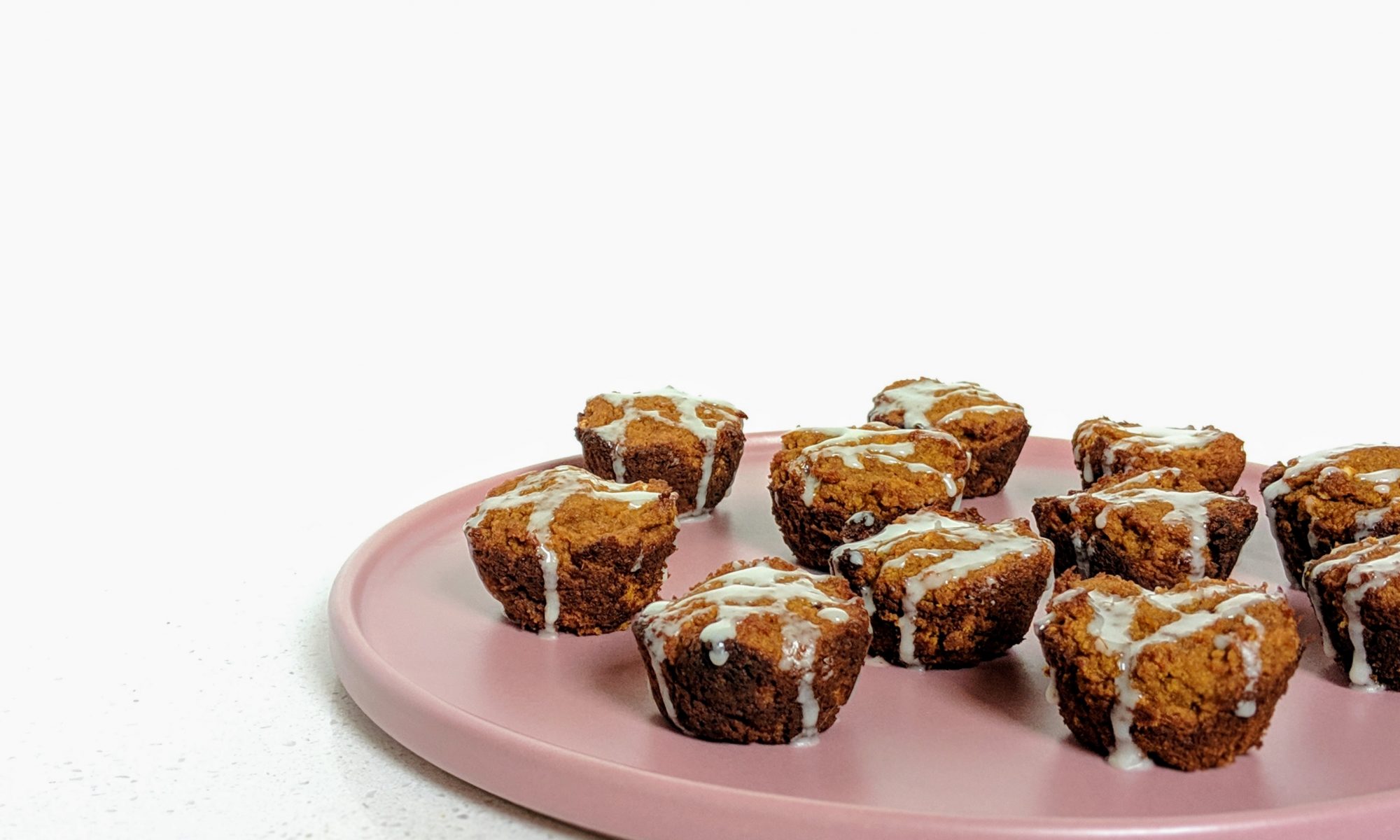 ---
Butternut squash crossed with the sweetness of coconut flour plus a dash of warming cinnamon makes for delicious, fibre packed, moist, protein rich, immune boosting, skin loving Butternut Spiced Muffins!
You're probably thinking to yourself, what an unusual combination. Butternut squash in muffins?! Well, in the same way that pumpkin works in both savoury and sweet recipes, squash does too. The warming spices bring out the sweetness of the squash making these muffins perfect for Fall and Winter. If you haven't made my Paleo Pumpkin Muffins yet, you need to!
Honestly, when I came up with this recipe, we had 3 baby butternut squashes in the pantry that I needed to do something with. Topher isn't the biggest fan of baked or roasted squash, but I figured, if I treated the squash more like pumpkin, they'd be perfect in muffins or a loaf. I was short on time, so I made muffins but this recipe would also work as a loaf. I created this recipe about a month ago and wrote it down in my recipe notebook and then closed the notebook and totally forgot to share it with you! It's a long lost recipe!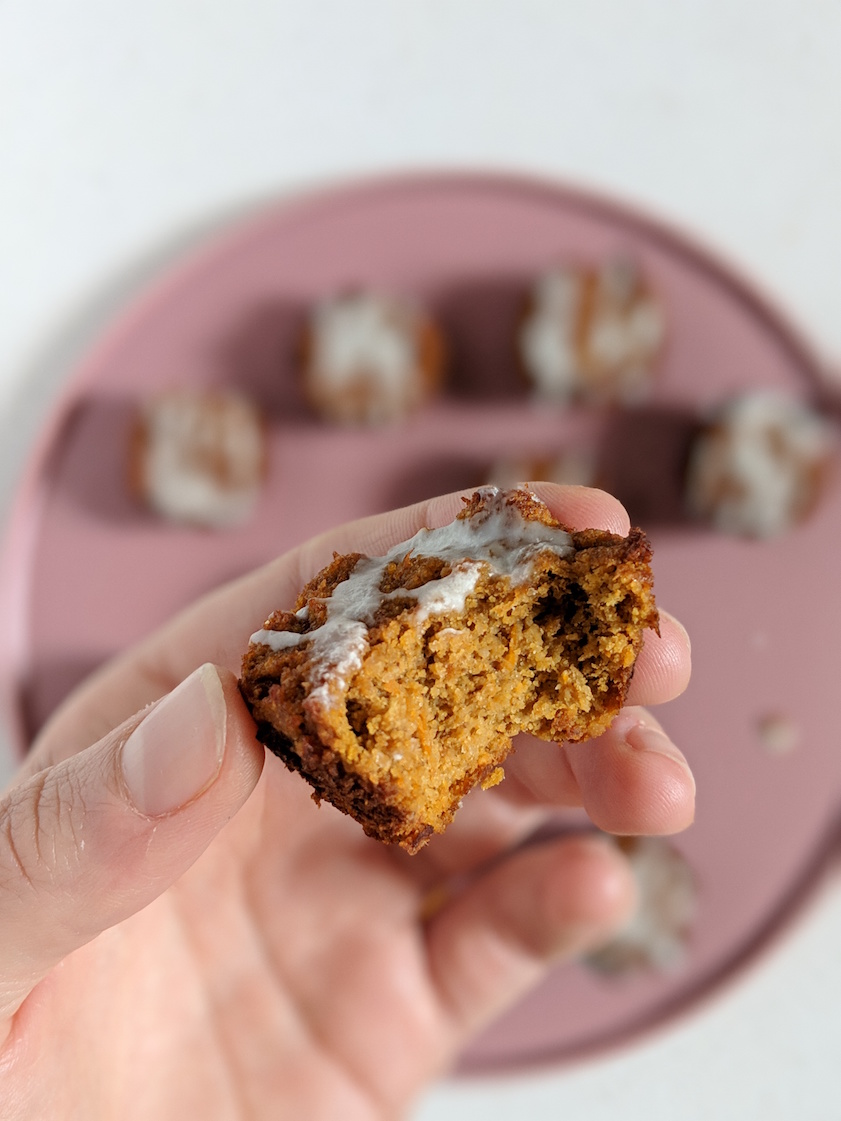 I hope you agree that it was worth the wait, because these muffins are MOIST and sweet. These muffins are also super warming and packed with protein not to mention they are also grain free. I love to slather almond butter on top of them for a delicious snack or accompaniment to my bulletproof coffee in the morning for breakfast.
I mentioned these muffins pack a good amount of protein, why's that exactly? Well, I love adding collagen to my baking recipes for an extra boost of protein. By adding in more protein, it means that the baked good (even though it's all real food and ingredients aka unprocessed and not refined) won't spike your blood sugar and will keep you fuller for longer. Plus, collagen is amazing for gut health, joint health, and healthy hair, skin, and nails! I love using Organika Collagen, because they are a Canadian brand based in British Columbia, plus they put quality and research at the forefront of every single product.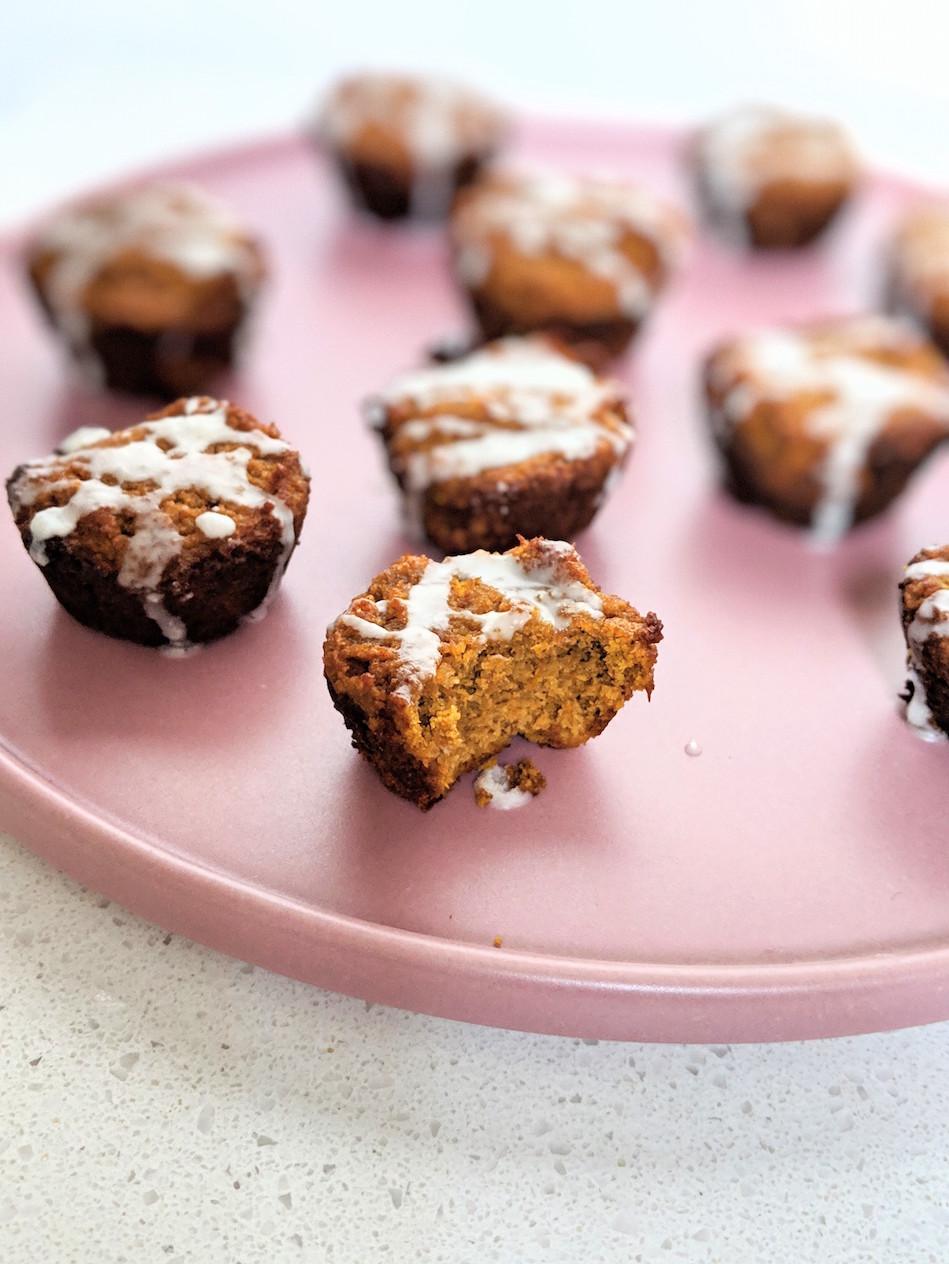 If you have TONS of squash to use, you should definitely try our my Roasted Butternut Squash Soup, it's creamy, dairy free, and super delish.
---
I love to slather almond butter on top of them for a delicious snack!
---
Now, let's get to this amazing recipe! When you make these muffins, because I know you wont be able to resist, make sure you tag me on social media using @fuelgoodness! 
Coconut Flour Butternut Spiced Muffins
Ingredients
1 large butternut squash
1 tablespoon ghee or coconut oil
1/2 teaspoon cinnamon
1 tablespoon coconut sugar
1/2 cup coconut flour
1/4 cup collagen peptides (optional)
2 tsp baking powder
1 teaspoon ground cinnamon
1/4 teaspoon ground nutmeg
1/3 cup maple syrup
1/2 cup coconut oil, melted
4 eggs, whisked
2 teaspoon vanilla extract
3 tablespoon pumpkin seeds
Instructions
Preheat oven to 350ºF. Chop your squash in half lengthwise, scoop out seeds. Place squash halves, cut side up, in a baking dish or baking sheet. Brush melted ghee or coconut oil over the cut side of the squash halves and sprinkle with 1/2 teaspoon cinnamon and coconut sugar. Roast for 45-60 minutes or until squash is very soft. Let cool completely.
Preheat oven to 350ºF. Line a muffin tin with paper liners or grease with coconut oil.
Once the squash is cooled, scoop squash out of its skin into a large, and mash with a fork. Combine maple syrup, coconut oil, eggs, and vanilla with the mashed squash.
In a medium sized bowl, whisk together coconut flour, collagen, cinnamon, nutmeg, and baking powder.
Combine dry ingredients with the wet ingredients, until well combined.
Scoop batter into muffin liners, top with pumpkin seeds and bake at 350ºF for 15-20 minutes for mini muffins or 25-30 minutes for regular sized or large muffins.
Let cool before enjoying. Keep in an airtight container for 3-4 days.
https://elizabethraybould.com/coconut-flour-butternut-spiced-muffins/
** Thank you to Organika for collaborating on this post.