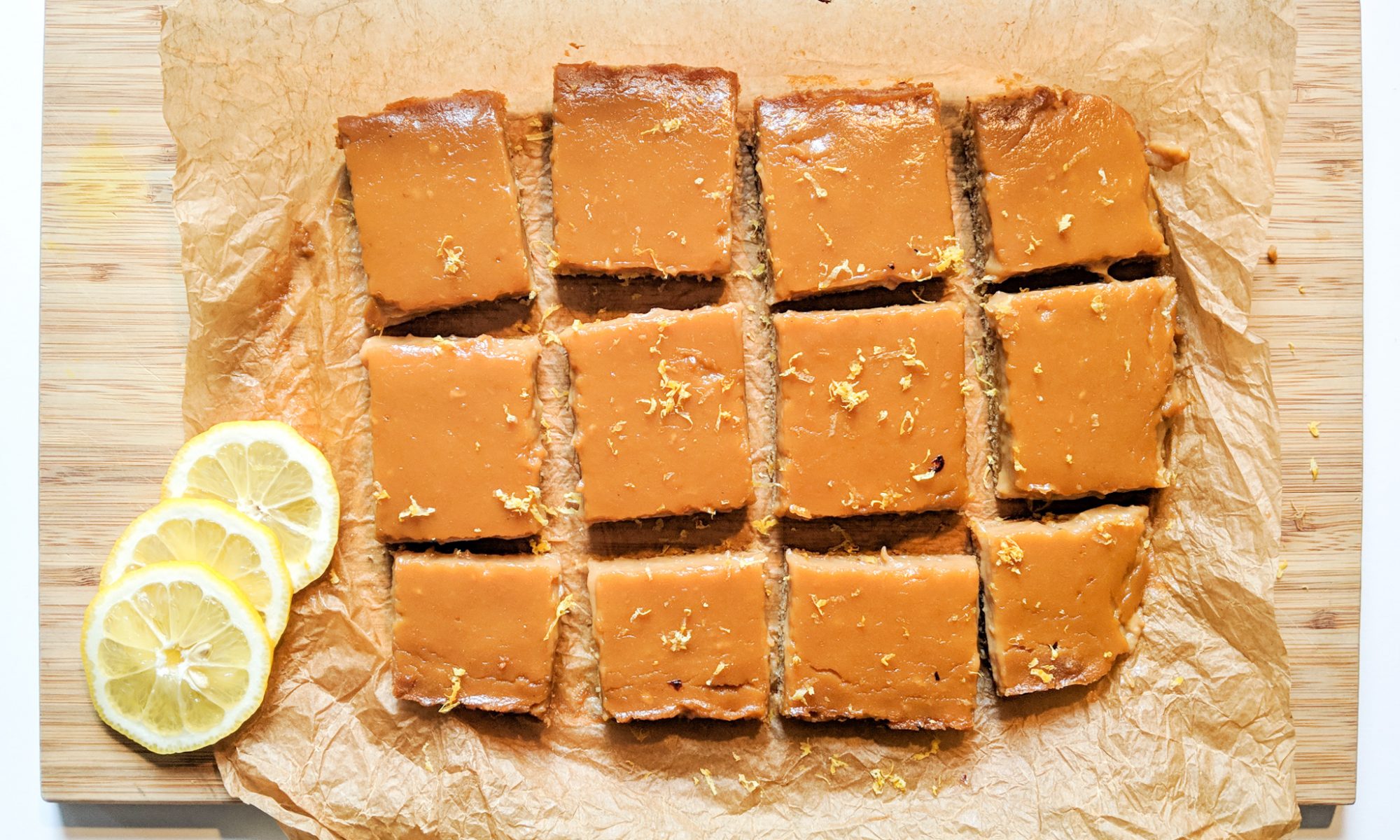 ---
Lemon squares have forever been my favourite Spring time dessert. The tartness of the lemon has always marked the turning over of a new leaf. The bright yellow lemon curd always reminds me of beautiful daffodils in bloom. The distinctive sweet and tartness of a simple lemon squares marks the beginning Spring and Easter. Throughout Winter, we tend to gravitate towards heavier desserts like pies and bundt cakes. Whereas, in Spring, our palettes crave more delicate flavours. From salads to fish to lemon squares, Spring always marks a renewal of fresh flavours.
---
What are your favourite Springtime flavours?
---
Typically, to balance the acidity of the tart lemon juice, a lot of sugar is used to create a delicious lemon curd. There's usually about 1-2 cups of sugar in a lemon bar or lemon square recipe. That's a lot of sugar! My goal with this recipe was to entirely replace white sugar with a less refined, more nutritious alternative. I also wanted to ensure that these lemon squares would be less inflammatory. These lemon squares also cater to more special diets than regular lemon squares. It's not fun going for lunch or dinner when you have dietary restrictions to get to dessert and not be able to eat anything because it all has sugar, grains, or gluten in it.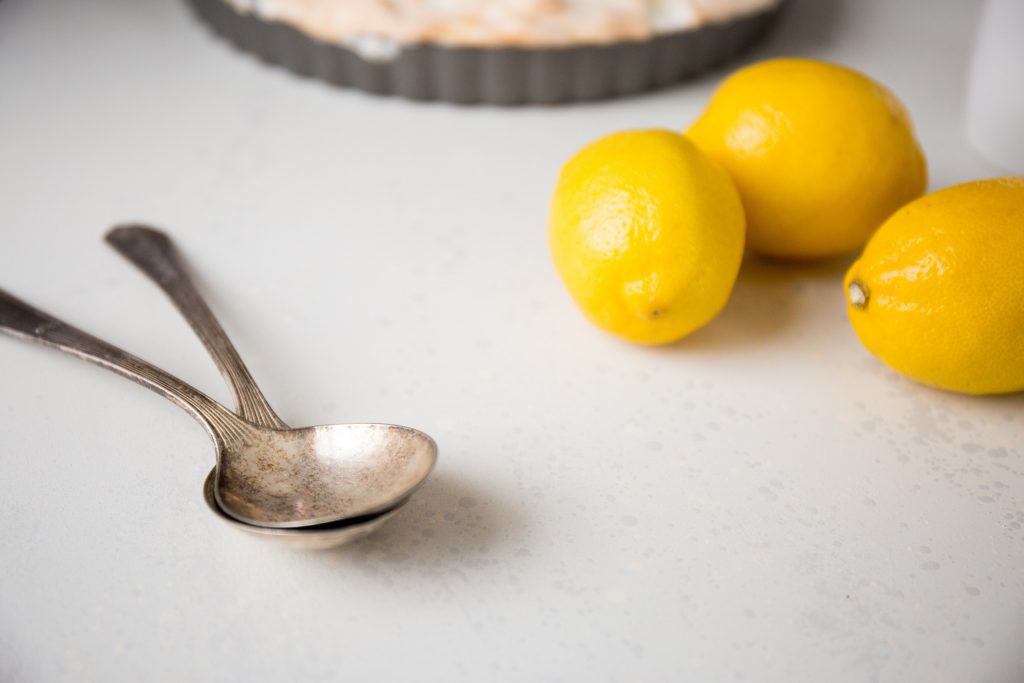 Two Takes
I've created two variations of this recipe. The first is grain-free, gluten-free, paleo lemon tart made with a coconut-almond crust and a coconut sugar lemon curd which is absolutely to die for. Due to the coconut sugar in the lemon curd filling in the first recipe, your squares will be a darker yellow/orange colour, still delicious, just not that bright sunshine yellow.
For a more traditional lemon square recipe with a flakier crust and a sunshine/daffodil yellow crust, head over here!
Grain Free Coconut Lemon Squares
Ingredients
crust:

1/2 cup coconut flour
1/4 cup almond flour
1/2 cup tapioca starch (or arrowroot flour)
1/2 cup coconut oil, softened
1/4 cup coconut sugar
1/2 teaspoon sea salt
2 eggs
!filling:
3/4 cup lemon juice (4-5 lemons)
2 tablespoons lemon zest (1-2 lemons)
3/4 cup coconut sugar
3 eggs
1/2 cup ghee or grass fed butter, cubed
2 teaspoons tapioca starch (or arrowroot flour)
1 tablespoon water
Instructions
Preheat the oven to 350ºF. Line a 9×13-inch baking dish with parchment paper.
To make the crust, in a bowl using an electric mixer or stand mixed, combine flours, coconut oil, coconut sugar, and sea salt. Beat on medium speed until mixed. Add the eggs and beat on medium speed until the eggs are fully incorporated and a loose dough forms. Press the dough into the prepared dish, making sure to push it right up to the sides of the dish and ensuring it's a thin, even layer. Bake for 15-20 minutes or until golden.
To make the filling, combine lemon juice, lemon zest, coconut sugar, eggs and butter in a sauce pan. Place on stove over medium heat whisking frequently to avoid scrambled eggs! Cook for 5-10 minutes until to begins to thicken and sugar dissolves and butter in completely melted. In a small bowl, combine tapioca and water, and whisk together. Add this "slurry" mixture to the lemon filling on the stove and whisk to combine.
Pour filling onto the baked crust and return the dish to the oven. Bake for 20-30 minutes or the mixture is set. The mixture should still jiggle slightly. Turn the oven off, crack the door open, and let the squares cool gently for 20 minutes in the cooling oven.
Chill completely before slicing. Slice into squares and top with extra lemon zest or fresh berries.
https://elizabethraybould.com/grainfreelemonsquares/