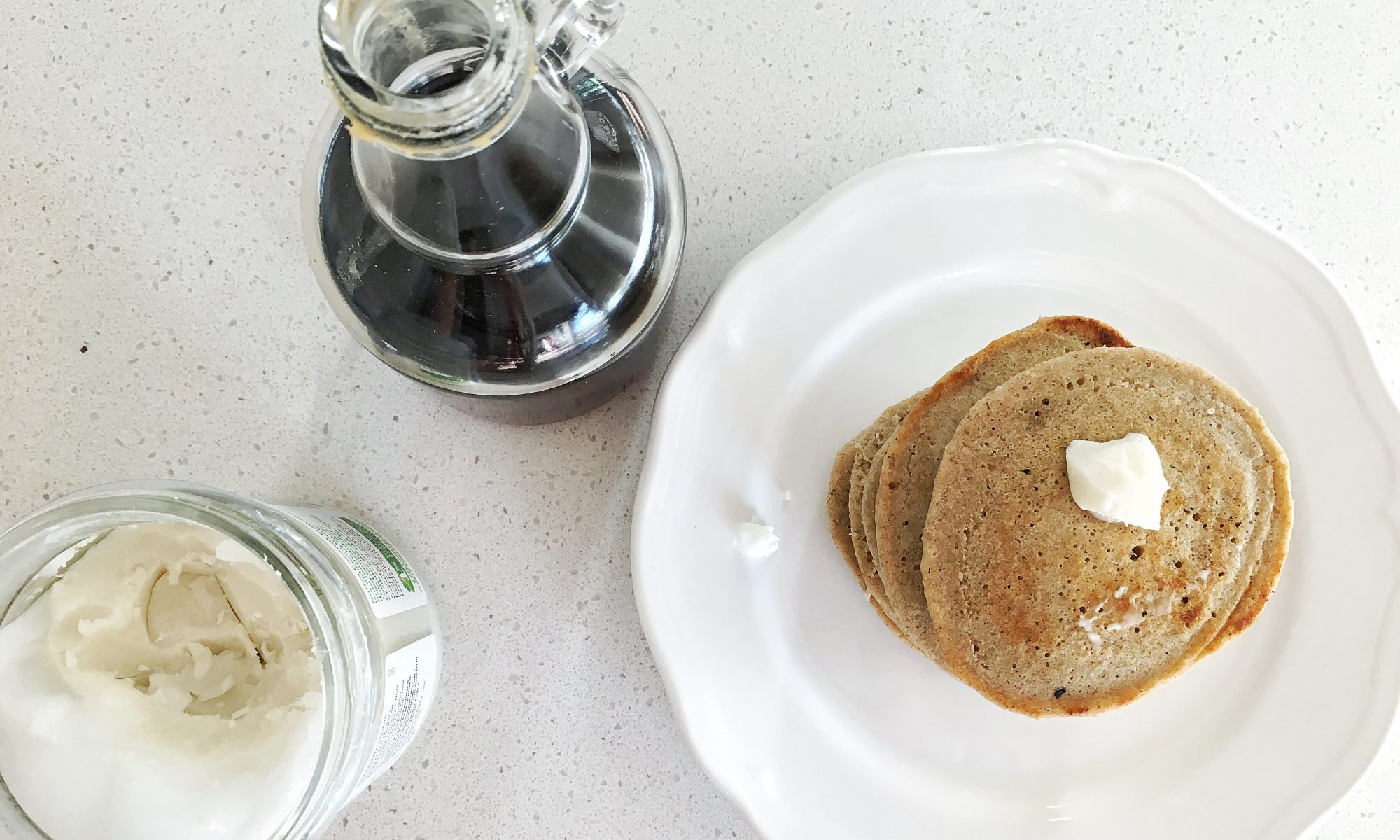 ---
Are there ever too many pancake recipes? Personally, I love pancakes and think the world could always use more. These pancakes happened kind of by accident, I ran out of buckwheat flour so I threw some oat and almond flour and these 'cakes turned out fluffy and light on the inside and a little crispy and golden on the outside!
This recipe calls for oat flour which is so flipping simple to make, definitely give it a try. Just take a couple of cups of rolled oats and either in a powerful blender or a food processor and pulse the pats until they become a flour. This process takes max 2 minutes…so easy! You can also buy oat flour at most bulk stores and some grocery stores. 
---
Oat and Almond Pancakes Recipe 



---
Ingredients 
1 Cup Oat Flour
1 cup Almond Flour
1/2 Cup Buckwheat Flour
1 TSP Baking Powder (aluminium free) 
2 Eggs
1/4 Cup Coconut Oil; melted 
1.5 Cups Almond Milk
1 Cup any additional toppings (optional)
blueberries, strawberries, chocolate chips, raspberries, banana 
Instructions 
In a bowl, combine all of your dry ingredients, the flours and baking powder and whisk together. Add in your eggs, coconut oil, and milk. Stir to combine, be mindful not to over mix – You don't want tough 'cakes!
In a pan, melt coconut oil or butter, spoon in your pancake batter, I aim a bit less than 1/4 cup of batter per pancake. Top with optional topping, if you want. Cook until golden brown and bubbling. Flip and cook until golden. About 4-5 minutes per side.
Serve with coconut butter (manna), fresh fruit, maple syrup, whatever tickles your fancy!