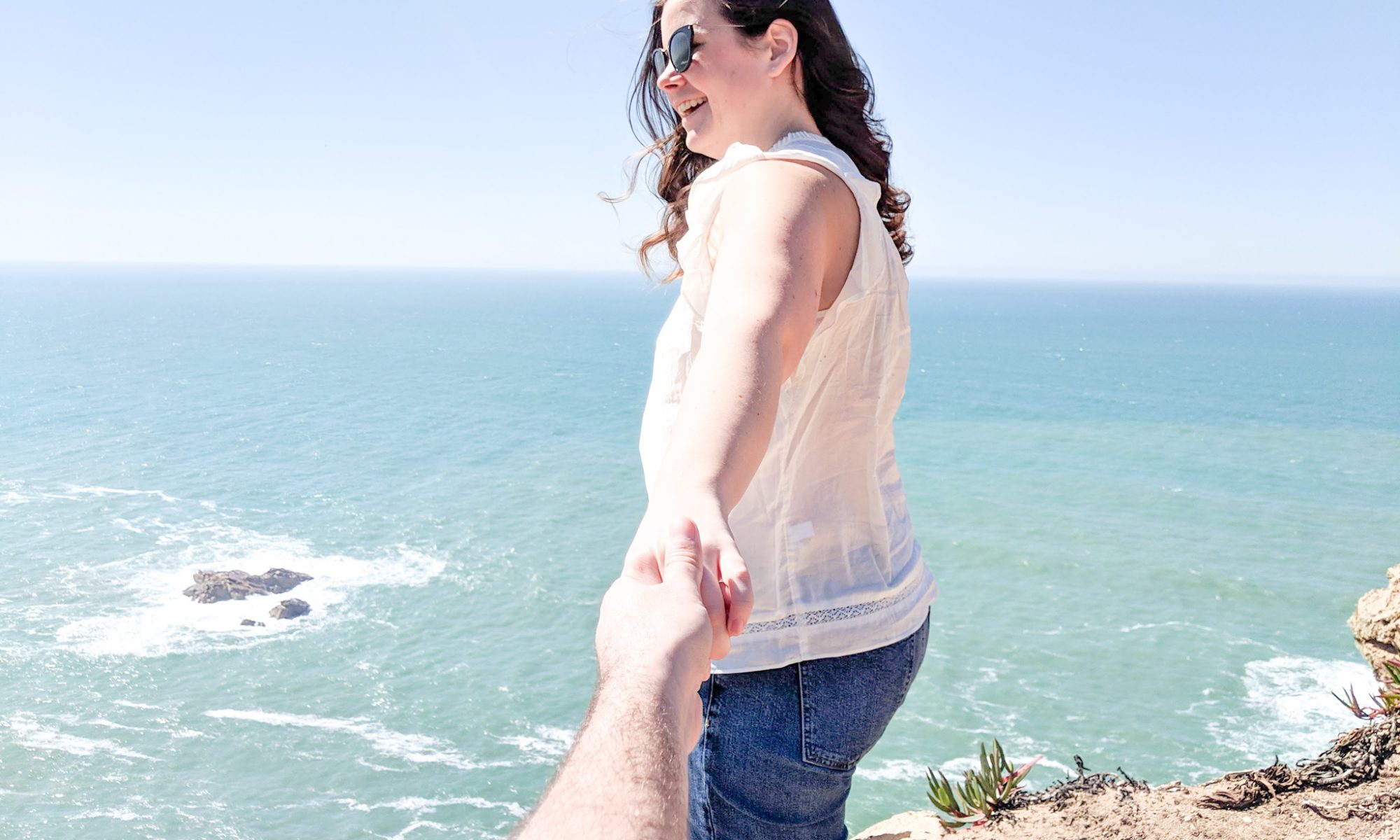 ---
What a whirlwind 10 days! We had the most amazing trip to Portugal filled with the yummiest foods, the best views, the prettiest cobblestone streets, and the most amazing wine. Like ever. While I'm sad it's already over, I am super excited to share my hot tips, favourite places, and must-sees with you. If you are looking for an incredible vacation that doesn't break the bank but DELIVERS, consider going on your own Portuguese Adventure!
Lisbon:
Hello Kristof – not only do they make a delicious shot of espresso, they also have beautiful magazines, lush plants, and delightful baristas. We only had espresso here, but if I could have a do-over, I would've had breakfast/brunch here as well. The food looked delish!
Copenhagen Coffee Lab – we visited the Alfama location. It was so cool. You walk in and it feels like your walking into the basement of a castle. I had an iced americano and Topher had an espresso tonic (who even knew that was a thing!). We also split the curry chicken salad sandwich and a piece of tomato focaccia. If it's nice out, sit in the back terrace and enjoy all the good vibes.
Castelo de Sao Jorge – this amazing castle is set up high on the top of the hillside. There were peacocks, views of the entire city, and loads of history. Definitely a must-see. It's worth getting up high to see the beautiful land of brick red roofs and pastel houses.
Tapisco – we went here for dinner and boy did it live up to the hype. It's Portuguese tapas, so little plates perfect for sharing. The octopus salad was phenomenal and the tuna tartar was what dreams are made of. One really cool part of this restaurant is that they have a variety of vermouths to try and the best cocktails that we found in Portugal.
Prado Mercearia – the perfect lunch spot. It's not only beautiful, like they've thought of everything and every detail is stunning, but the food is next level. From the 72 hour fermented sourdough made in house to the meats and cheeses from local farmers to organic, biodynamic wines from nearby vineyards. We had sandwiches with wine and coffee with beans from Fabrica Roasters. The quality of everything is unmatched and the attention to detail is inspiring.
Belém – also known as the Garden District or as I affectionatelly refer to it as the land of the monastery, is breathtakingly beautiful. Not to mention it's the home of the pastéis de nata, the original Portuguese Egg Tart. You need to visit Belém if you venture to Lisbon.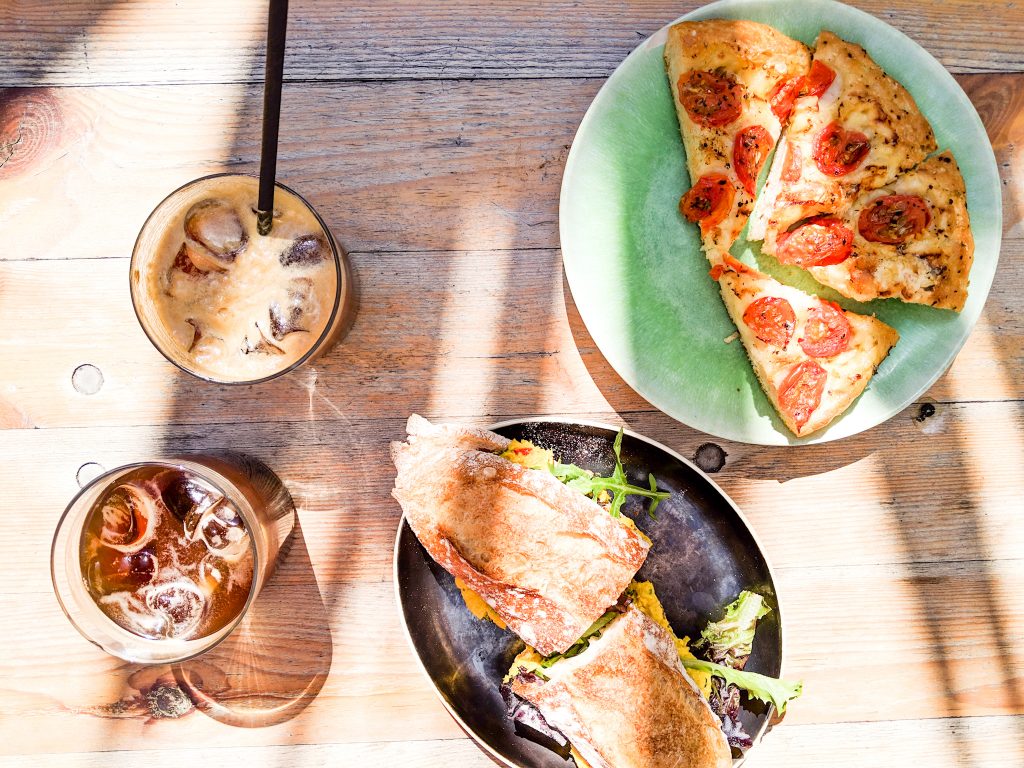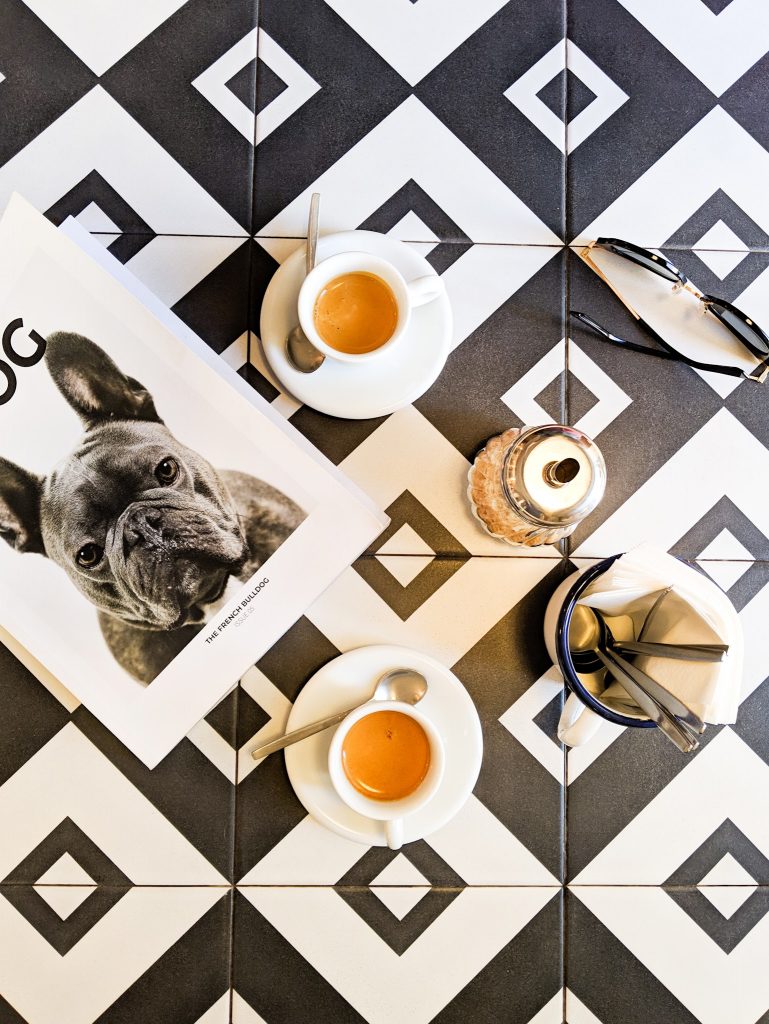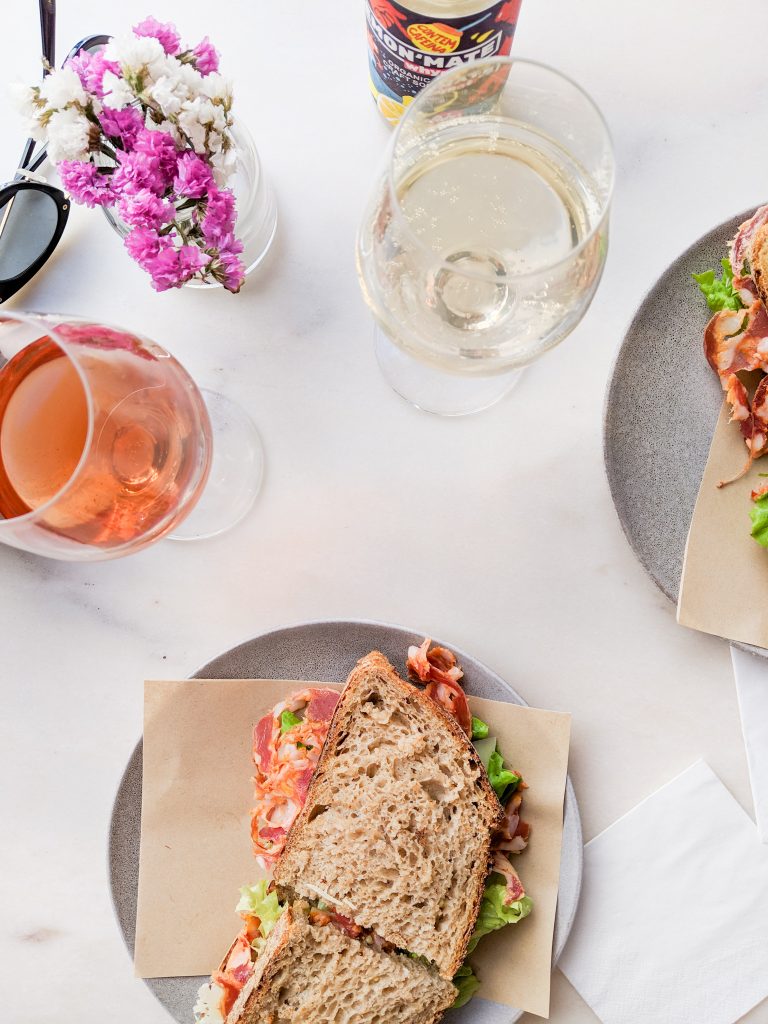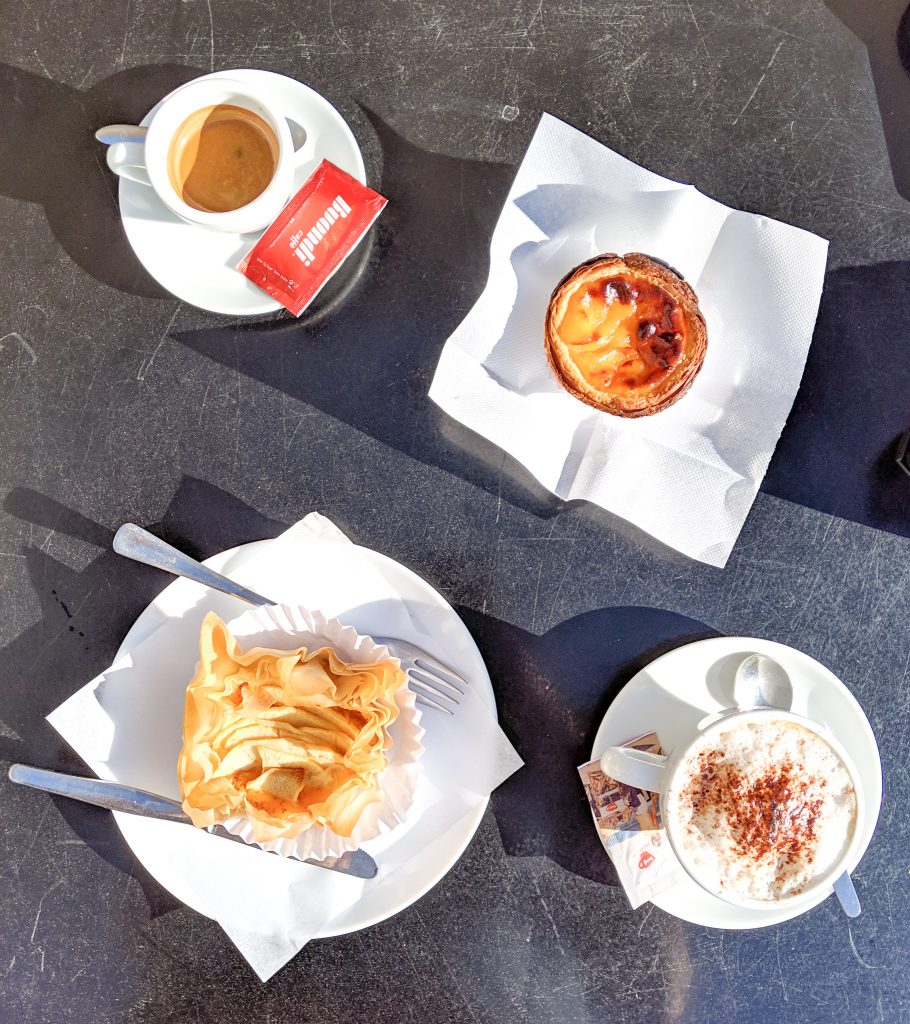 Sintra:
A trip to Lisbon, well really Portugal is incomplete if you skip Sintra. This small town is magic, you can feel the magic of it all as you approach on the train, it's quite something actually. Pro-tip: Stay the night or two, Sintra deserves way more than a day trip, there is so much to see. We stayed 2 nights and it was magical, the town empties out after 6/7pm so you have the whole place, pretty much to yourself.
Incomum – Topher thinks this was the best meal we had in Portugal (I disagree but it was absolutely delish). Definitely the perfect spot for dinner. I had the mushroom risotto with scallops, which were cooked to perfection. Topher had the grilled octopus with sweet potato and spinach.
Puro Sabor – if you are looking for a refreshing afternoon treat, look no further. Super yummy gelato with flavours like honey and rosemary, custard, and salted caramel. Definitely stop in here and treat yourself!
Cafe Saudade – the most delicious breakfast. You need to get the housemade scone, but be prepared to share because it's pretty big. It comes out warm and it super yummy. Get it with jam and butter for the best experience. Topher and I also had the ham and cheese croissant, we shared both and it was very filling but I wouldn't change a thing.
National Palace of Pena – now this was an experience. We rode a Tuk Tuk up to the castle, its a 45-60 minute walk uphill, or you can take a bus up. The tuk tuk although more expensive than the bus (I'm pretty sure it was the same price as entry into the castle!) was totally worth the experience. The castle is a myriad of bright colours and the forests that surround the castle are beautiful. Definitely explore more than just the castle because the surrounding land it stunning and lush. We did the ticket that allows you to wander around the palace, from what I've read, the inside isn't as amazing as a the outside so it's a bit disappointing.
Quinta da Regaleira – woah, can you say magical fairytale land? This estate is not only beautiful but the history is also super interesting. Definitely a big must-see. It's a classified world heritage site by UNESCO with a number of different architecture styles. Plus the well, is simply spectacular and worth the visit alone.
Cabo de Roca – the western-most point of Europe, wave crashing in the ocean below your feet (like 100 feet below) and the view of the abyss. This is literally my dream. You can take a bus out which takes about 25-30 minutes, the bus also heads to Cascais (which we did but didn't love). Cabo de Roca blew me out of the water and was easily one of the highlights of our trip.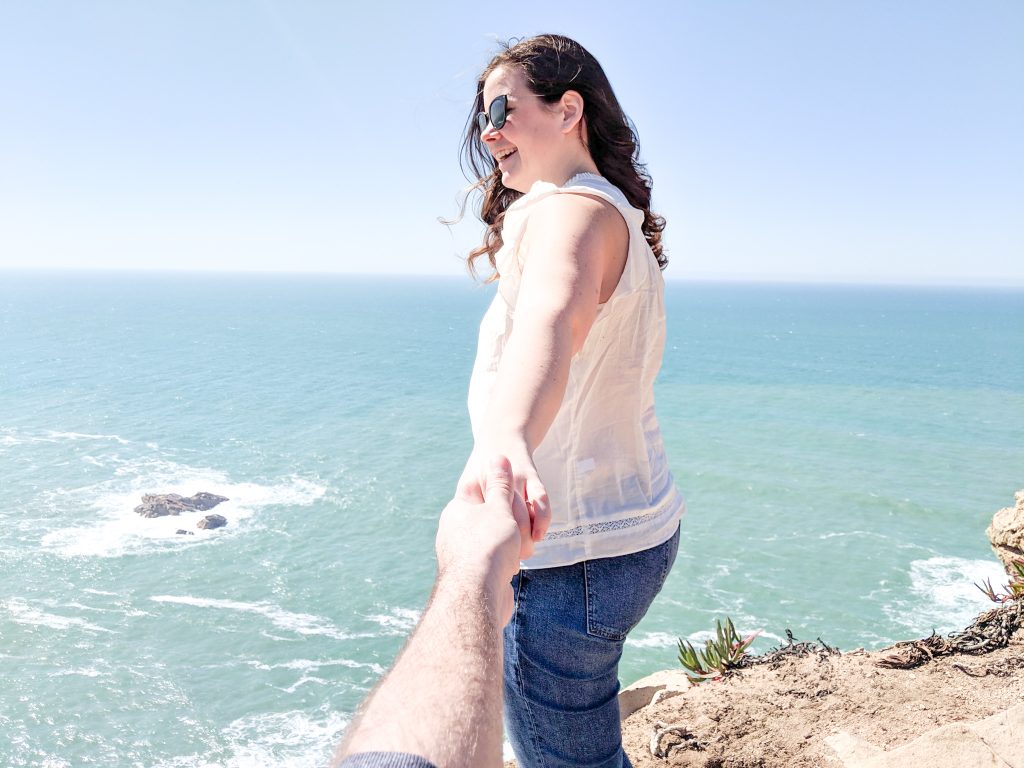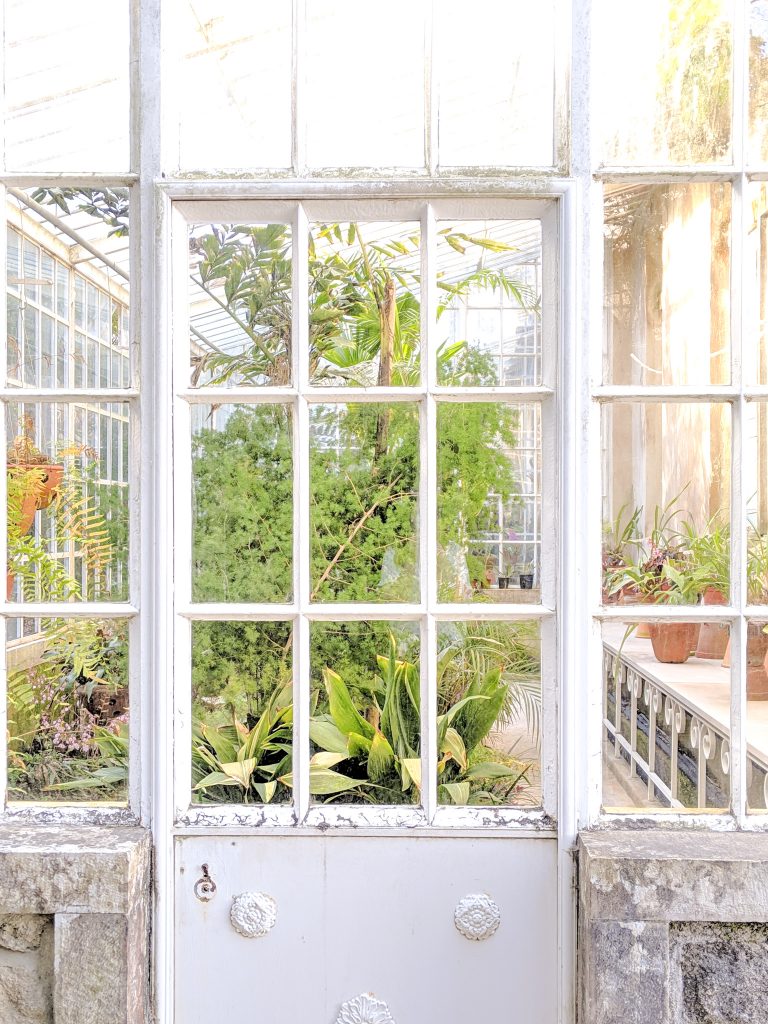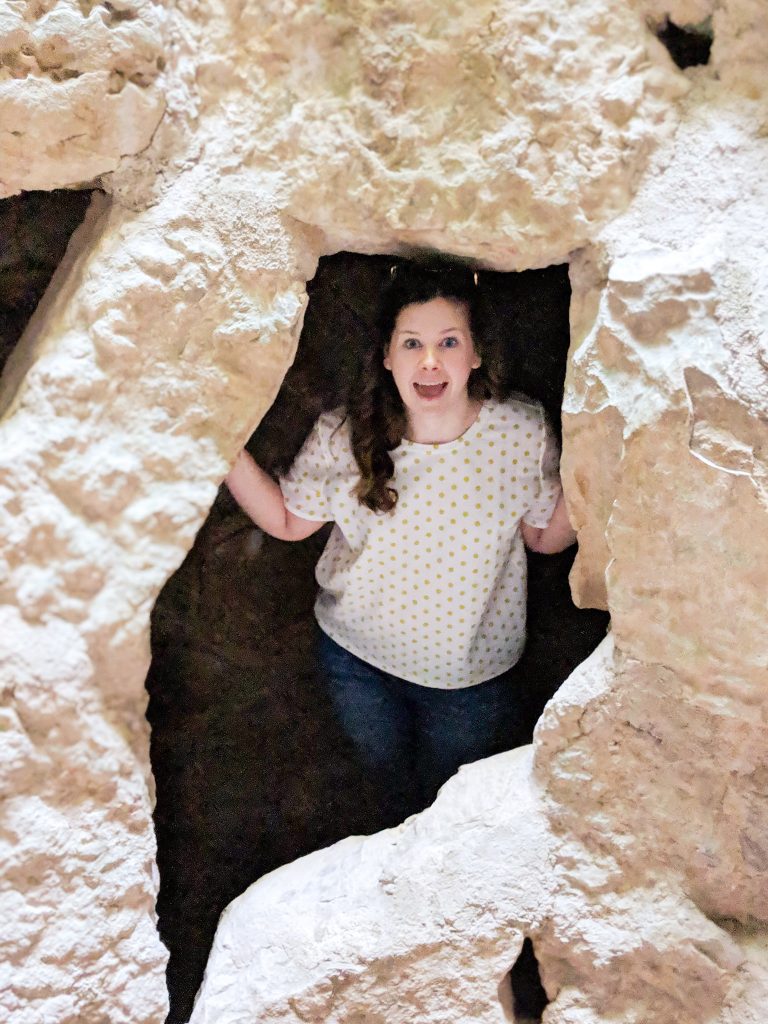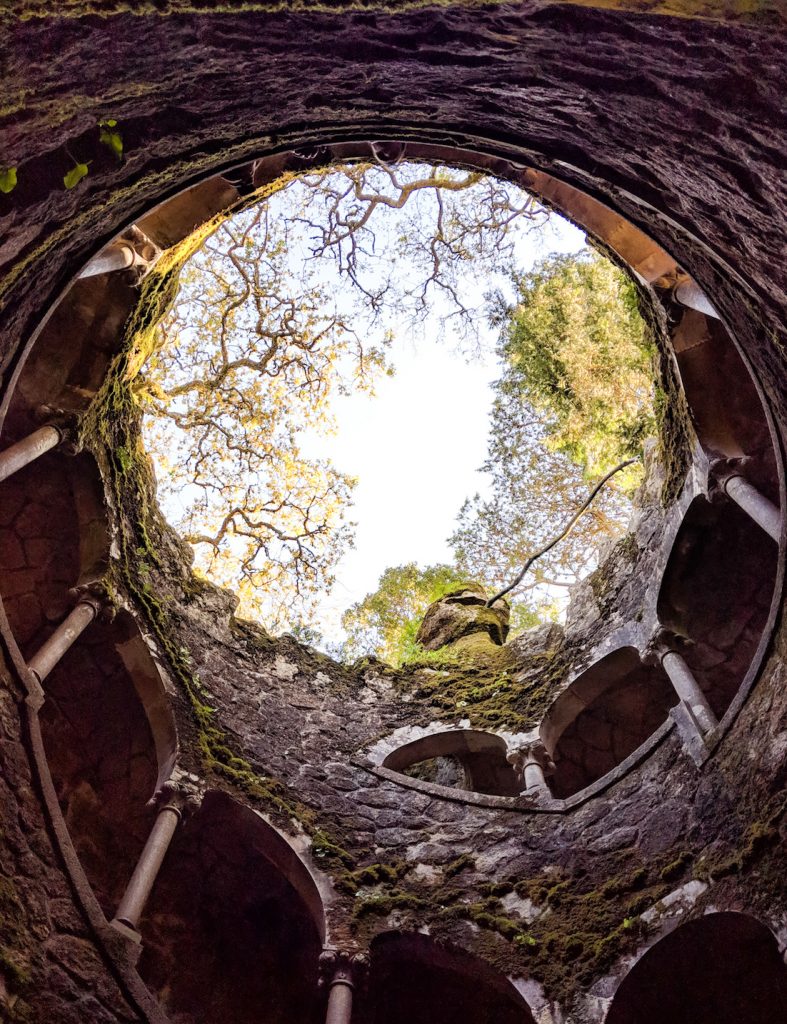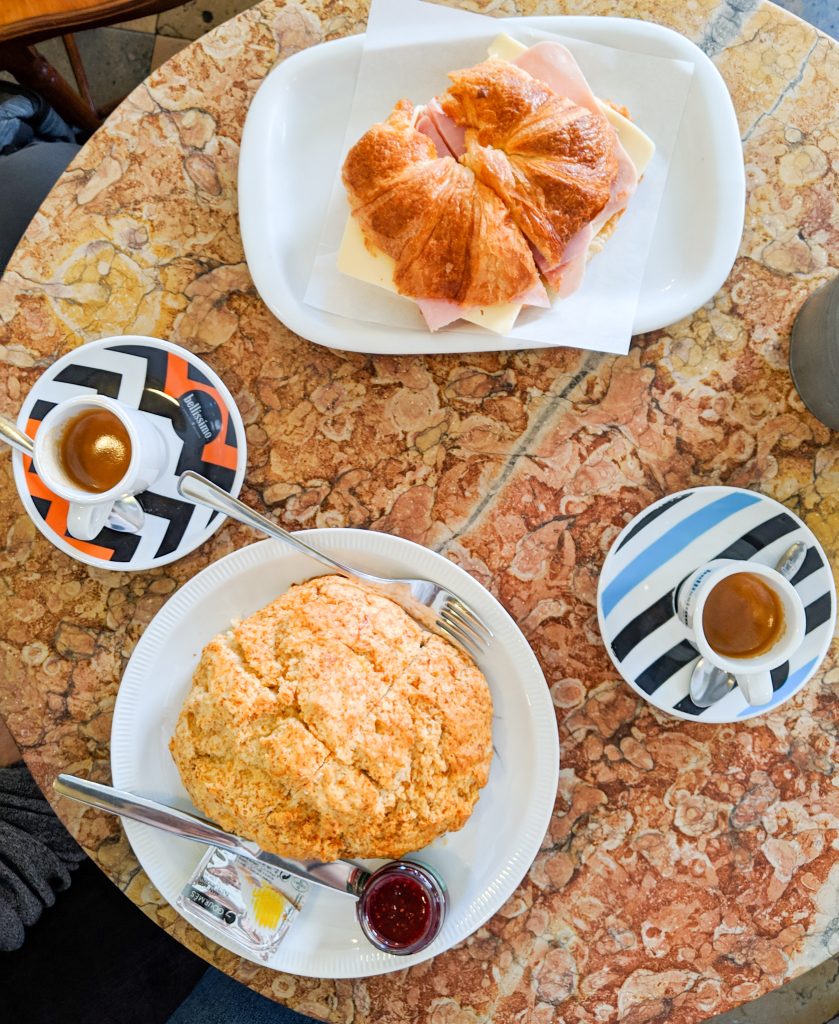 Douro Valley
Quinta de Santo Antonio: this is where we stayed and I would recommend in a heart beat. I'd also recommend renting a car to explore more wineries. If you don't want to rent a car, you can take a bus from Porto to Vila Real and then a cab to the winery you're staying at. We stayed 2 nights with breakfast included and dinner added on as well. We both agreed that we'd stay for the week if we could!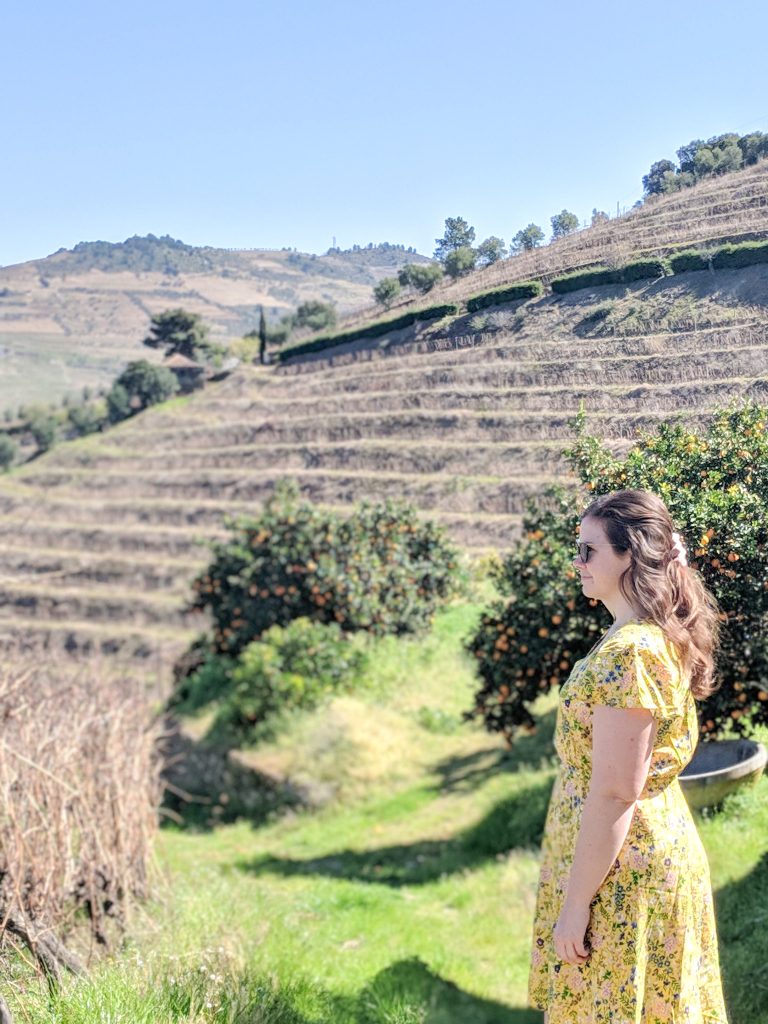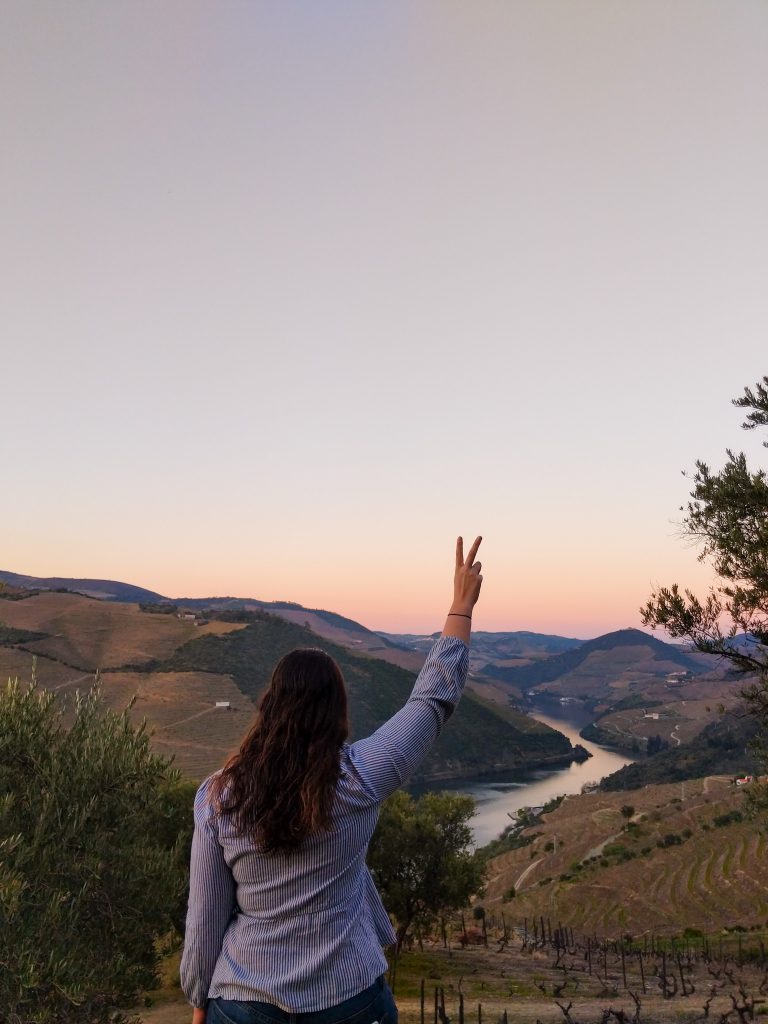 Porto
Typographia Progresso – this was definitely one of the best meals we ate in Portugal. We had their mixed meat and cheese charcuterie board, their bread basket, olives, and roasted garlic broccoli. They make their breads in house, we had a sweet potato sourdough and a cornbread. We paired it all with a delicious white wine, one of the best whites I've ever had. Their menu is really cool because they highlight the origin of the dish, whether it's Spanish, Portuguese, Canadian, American, etc. They also highlight local ingredients and a more farm-to-table focus.
Puro 4050 – it's a friggen Mozzarella Bar! Holy moly, who knew that was a thing?! We started with their burrata with arugula and figs. We followed that up with iberian ham with arugula, olive oil, parmesan, and walnuts. Then we shared the Pasta nero (squid ink pasta) with squid, shrimp, and pesto. We paired it all with Dialogo Douro, a delish Portuguese red wine.
Cremosi – there's a theme here, gelato is life. This was the best gelato of Portugal (despite is being a chain). They had a million different flavours which I'm sure were all delicious. I had Kinder and Mint Chip. Topher had Port and Dark Chocolate.
NOLA Kitchen – this was one heck of a breakfast. One of a handful of farm to table restaurants in Portugal we found. They make their own almond milk in house every morning, so naturally I had an almond milk latte. For breakfast I had their shakshuka which is a middle eastern dish of stewed tomatoes and a spicy tomato sauce with eggs poached right in the sauce. Topher had a bowl with eggs, guac, beet hummus, grilled halloumi, and a mixed green salad. The vibes were amazing and the staff were loving, definitely hit this spot up for breakfast, brunch, or lunch.
Cafe de Comércio – delicious coffee and small bites. Perfect for a mid-morning snack sesh or really anytime of the day. The plants are green and beautiful, the staff are lovely, and the coffee is yummy. What more could you ask for?
Tag along on a free tour – Porto is drenched in history. A tour is the best way to hit up all the touristy spots while also learning the incredible history of how Porto has become Porto. From the fall of the king to the secret synagogue to the naming of tea, it's all very interesting and the best way to see a large part of the city.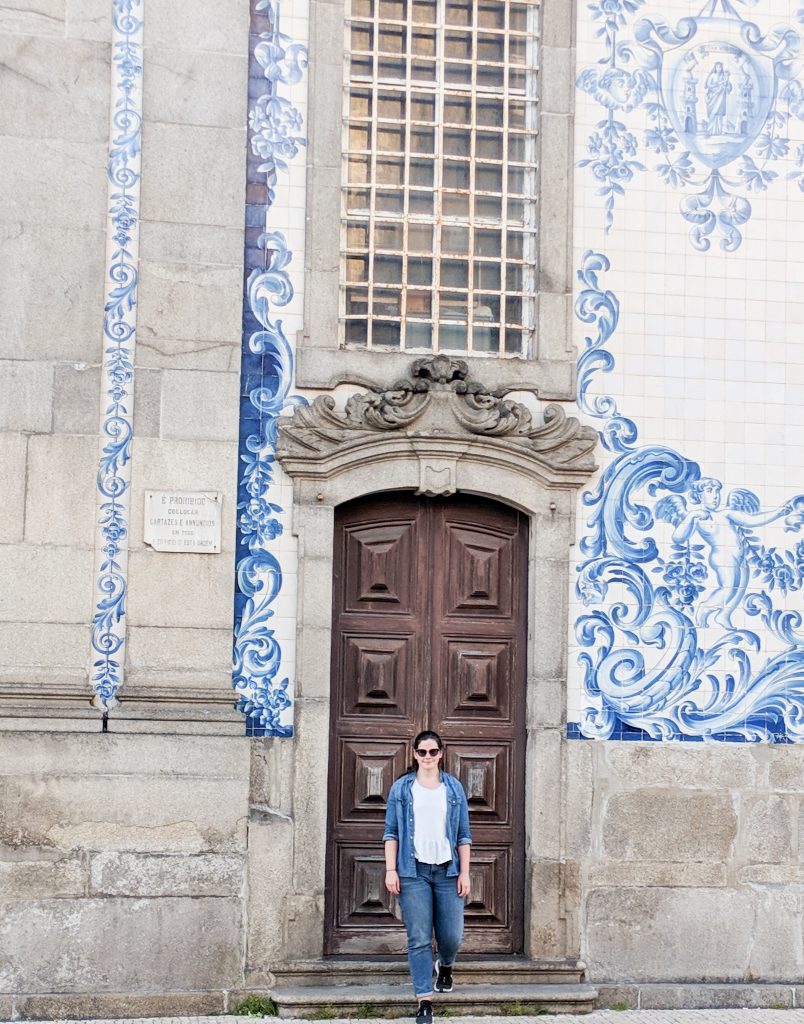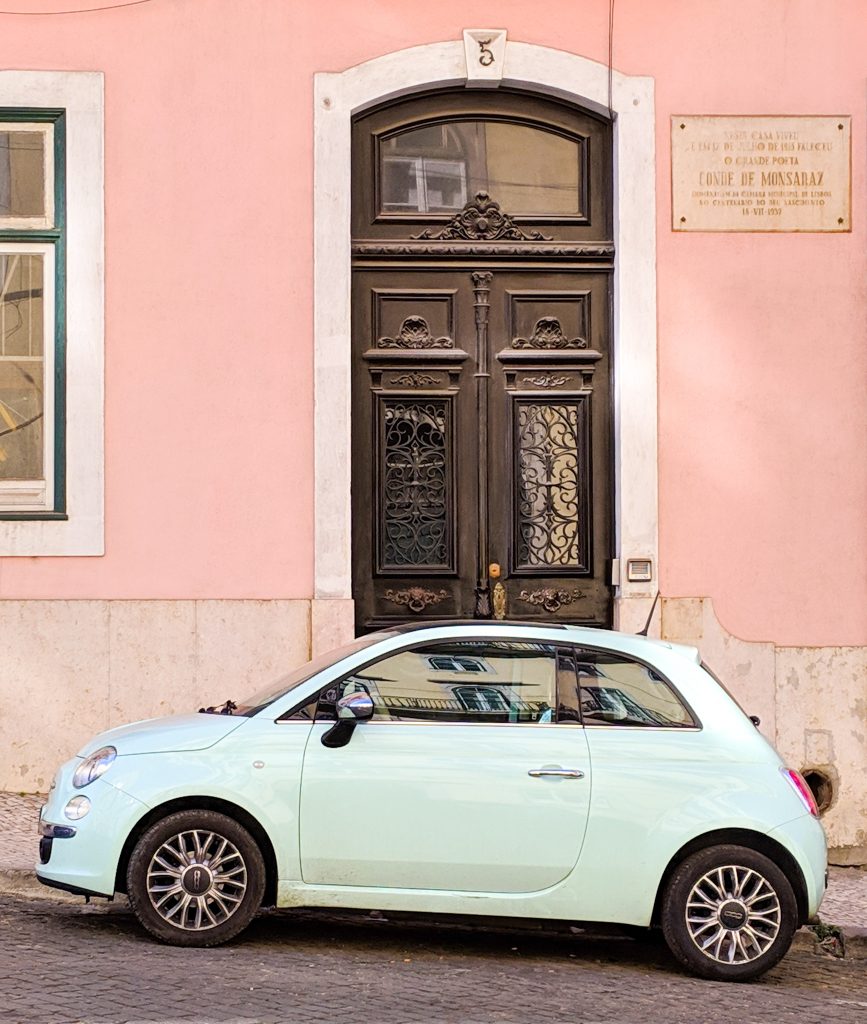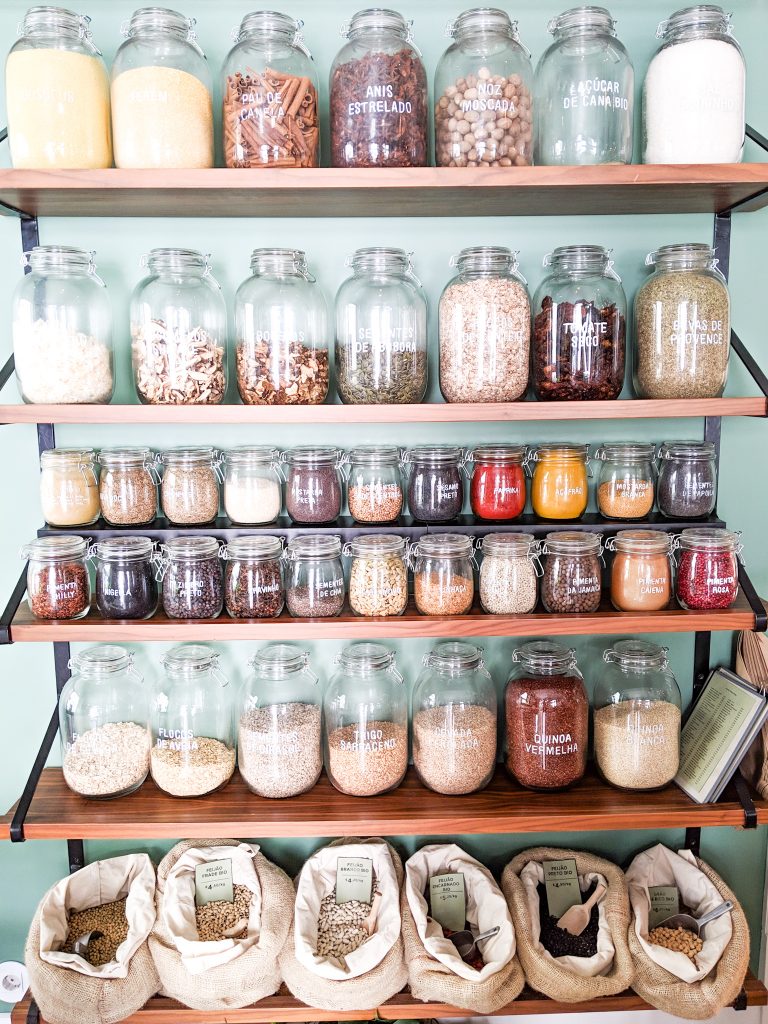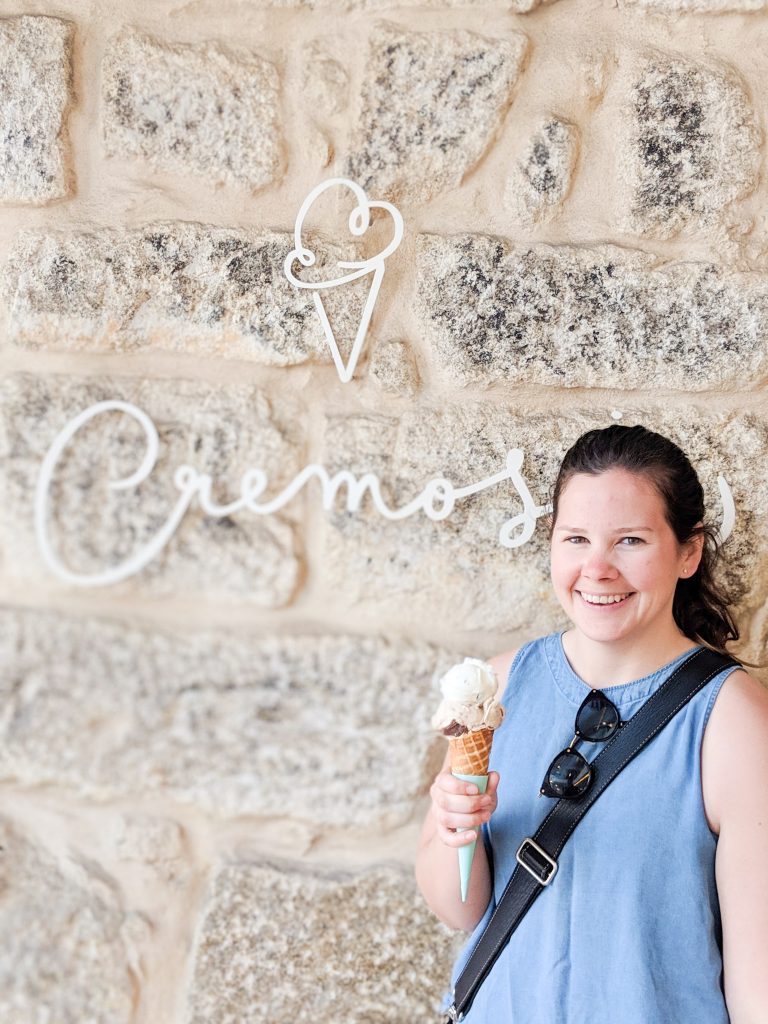 We absolutely loved Portugal and if you ever get the opportunity to travel to this beautiful country, go! Experience the amazing culture, lovely people, awe-inspiring views and incredible food.