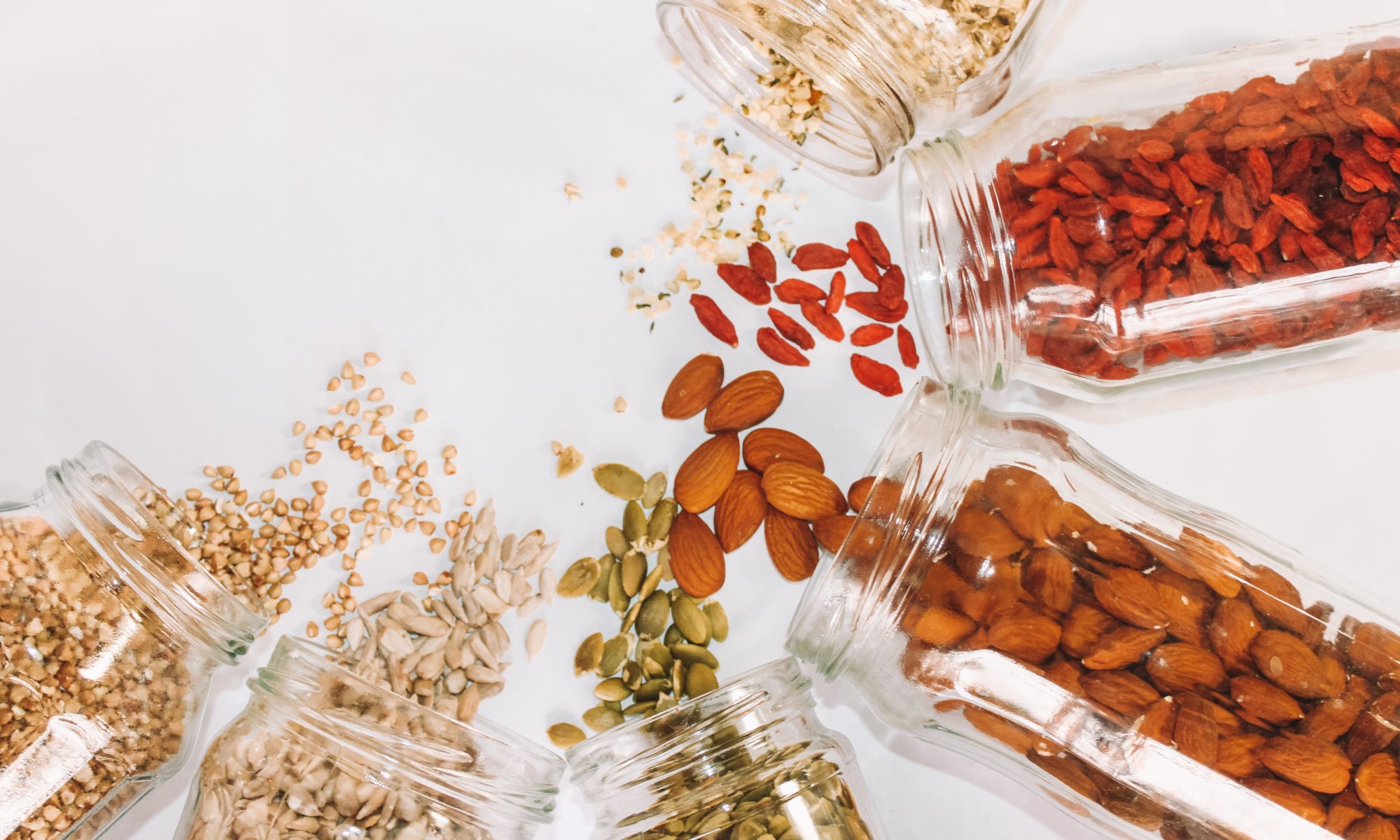 ---
Seed Cycling Energy Balls
This blog post with seed cycling energy balls was inspired by a client. Last week, I had a client come into my office. She's on a fertility journey. We were talking about seed cycling. Seed cycling is where you strategically eat certain seeds during the different phases of your cycle. To learn more about seed cycling, click here for my blog post which gives you the 411! The first half of your cycle you consume flax and pumpkin seeds. Then, during the second half of your cycle you consume sesame and sunflower seeds. My client said across from me and asked, how. That's when I decided to write this blog post with energy ball and energy bar recipes designed for seed cycling.
Of course you want more Hormone Balancing Hacks, right? Grab my FREE Top 5 Hormone Hacking Guide, by filling in your name and email!

Seed Cycling is amazing as modulating, regulating, and support hormone production. The biggest problem is how the heck do you consume enough seeds without getting sick of them. Of course, you can add seeds to your smoothie bowl or yogurt. You can top your salads with the seeds. Tahini sauces are a delicious way to get sesame seeds in. You can crust fish in the seeds of your choice. But, what about a grab and go option? What about a healthy granola bar or energy bite?
These four recipes are designed for seed cycling, but of course can be enjoyed by anyone and everyone. The first two recipes are for your Follicular Phase: Period-Ovulation. This phase lasts about 10-14 days and is the first 10-14 days of your cycle. The second two recipes are for your Luteal Phase: Ovulation-Period. The Luteal Phase is the second half of your cycle and lasts about 14 days.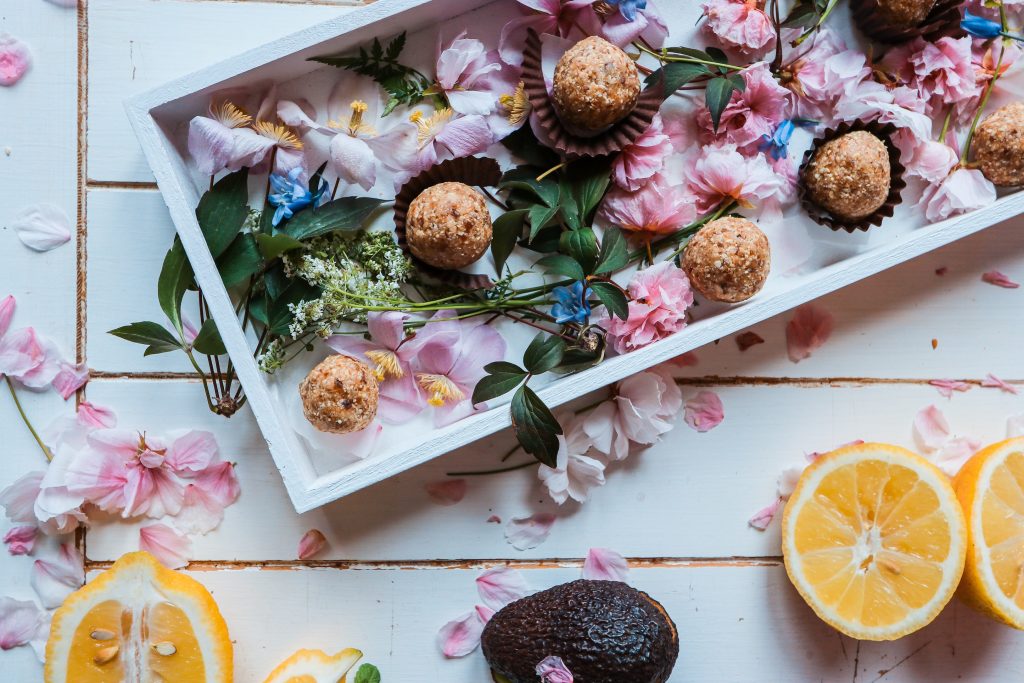 Follicular Phase
Cranberry Coconut Bites
Ingredients
1/2 cup raw almonds
1/2 cup raw pumpkin seeds
1/4 cup unsweetened shredded coconut
1/4 cup hemp seeds
5 Brazil nuts
5 Medjool dates, pitted
3 tablespoon goji berries
1/4 teaspoon pink Himalayan salt
Topping (optional)
1 oz dark chocolate
1 teaspoon coconut oil, room temp
1/2 tablespoon hemp seeds
Instructions
Place all ingredients for energy bites (not the topping) in a food processor and blend until mixture starts to clump and can be formed into balls.
Form dough into bite-sized balls (about 17).
Place in fridge or freezer to harden. (I recommend at least 30 minutes.)
Optional: melt dark chocolate and coconut oil in small sauce pan on low heat, stirring frequently. Drizzle melted chocolate over energy bites then sprinkle with hemp seeds.
Place in fridge or freezer to set.
Cinnamon Ginger Energy Balls
Ingredients
3/4 cup pitted Medjool dates
1/2 cup almonds (raw)
1/3 cup pumpkin seeds (raw)
1/2 teaspoon cinnamon (ground)
1/4 teaspoon ground ginger
1/2 teaspoon vanilla extract
1/4 teaspoon sea salt
Instructions
Add the dates, almonds, pumpkin seeds, cinnamon, ginger, vanilla and sea salt to a food processor and blend until well mixed and sticky.
Transfer to a medium-size mixing bowl. Form into even balls with your hands and store in the fridge or freezer until ready to enjoy.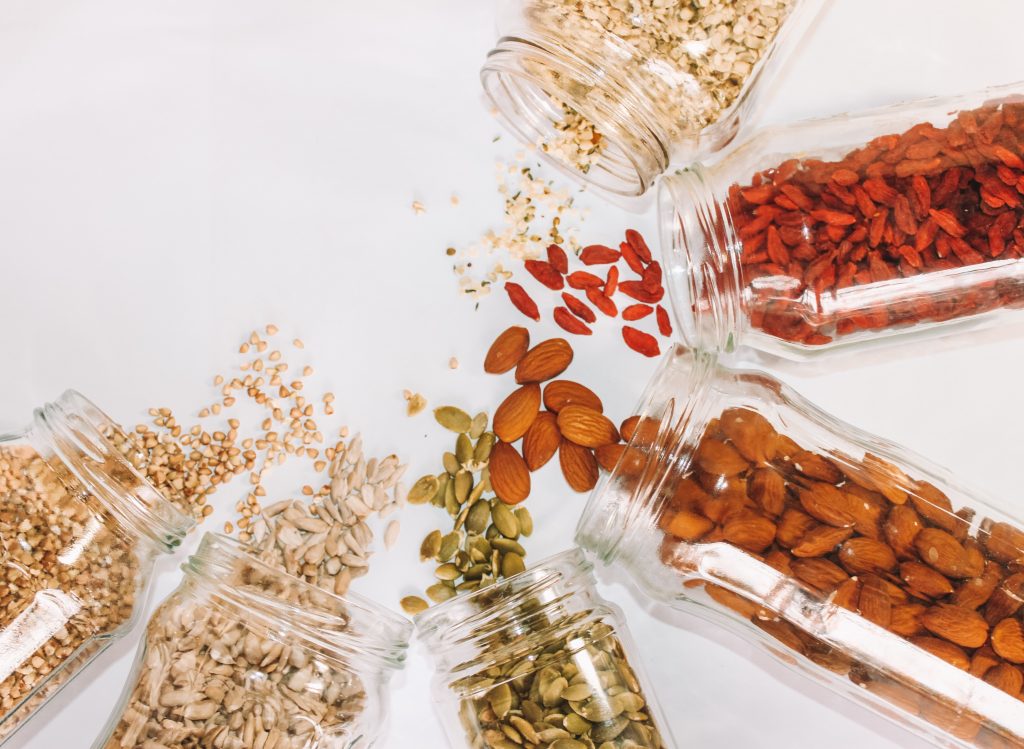 Luteal Phase
Sunflower Pecan Bars
Ingredients
3/4 cup unsweetened coconut flakes
1/2 cup pecans (chopped)
1/3 cup sesame seeds
1/2 cup sunflower seeds
1/4 cup ground flax seed
1/4 cup dried unsweetened cherries
1/4 teaspoon sea salt
1/4 cup raw honey
1/4 cup sunflower seed butter
Instructions
Preheat oven to 350ºF (177ºC). Line a pan with parchment paper and lightly grease with some olive or coconut oil. (We use an 8×8 square pan.)
Throw coconut, pecans, sesame seeds and sunflower seeds into a large frying pan. Place over medium-low heat and stir occasionally for 5 minutes or until lightly toasted. Remove from heat and place in a large mixing bowl with the ground flax seed, cranberries and sea salt.
Add honey and sunflower seed butter into the mixing bowl and mix well until all ingredients are evenly distributed. Transfer mix into the square pan and press down evenly. Take some time to really pack it in there. If you don't pack it down firmly enough, the bars will crumble.
Bake in oven for 15 minutes.
Remove from oven and let cool completely. Once cool, lift parchment paper out of the tin and slice into bars with a sharp knife. Enjoy!
Chocolate Coconut Energy Bites
Ingredients
1/2 cup sunflower seeds
1 cup rolled oats
1/2 cup desiccated coconut (unsweetened, non-sulphured)
3 tablespoons of raw cacao powder
1/4 teaspoon sea salt
2 tablespoons tahini
2 tablespoons melted coconut oil
3 tablespoons maple syrup
extra coconut or cacao powder for rolling
Instructions
Preheat the oven to 180'C. Spread the sunflower seeds and oats out on a baking tray and roast for about 12 minutes, tossing in the middle, until toasted.
Add the toasted seeds, oats, desiccated coconut, pinch of sea salt and cacao powder to your food processor. Start a timer and keep blending on high for a full 3 minutes, until super fine.
Drizzle in the tahini, melted coconut oil and maple syrup. Blend on high for a full 3 minutes until you have the consistency of a dry nut butter.
Use your hands to roll the mixture into balls. Leave them as is or roll them in cacao powder or desiccated coconut etc to coat.
Store in an airtight container in the fridge.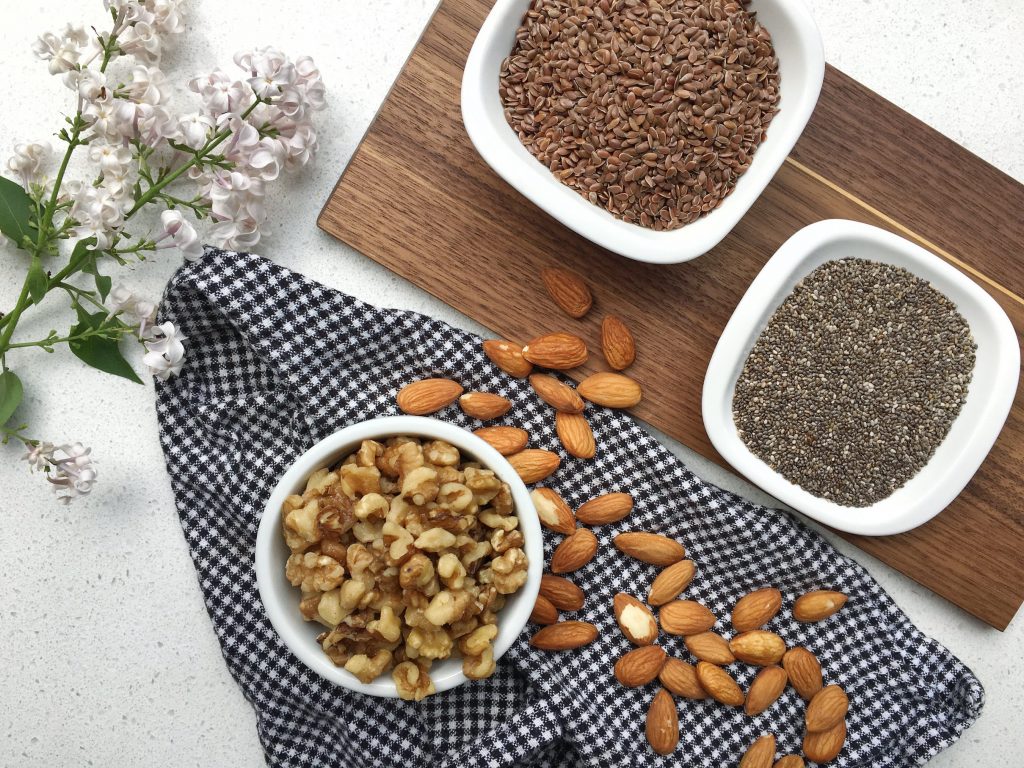 Looking for even more ways to hack your hormones? Get the guide with my Top 5 Hormone Hacks, simply fill in your info below!