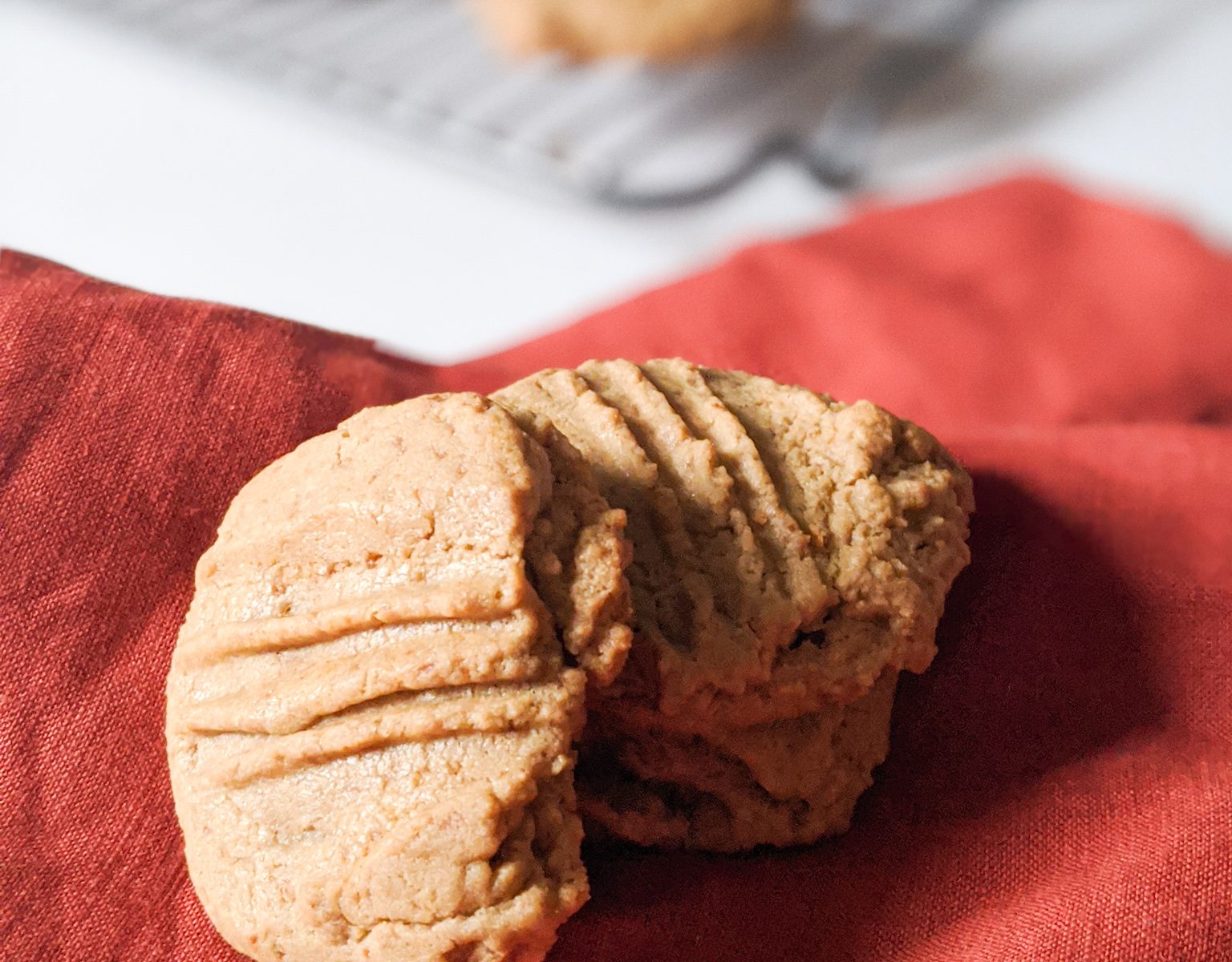 ---
Hands up if you love peanut butter cookies. You are not the only one! I love peanut butter cookies, in fact, a good PB Cookie is probably my favourite type of cookie. If you love PB cookies, you are going to LOVE these Sunflower Butter Cookies. I wanted to try a paleo, nut-free, legume-free version of "peanut butter" cookies and boy oh boy, these cookies fit the bill.
I made these cookies and when Topher got home, I had him try them out. Except, I didn't tell him they weren't peanut butter. I asked what type of cookies he thought they were and he immediately said "obviously peanut butter". Then he looked at me like I had just asked the silliest question. When I said they were nut-free, peanut-free, and gluten-free he was shocked. He said, "they taste just like peanut butter cookies".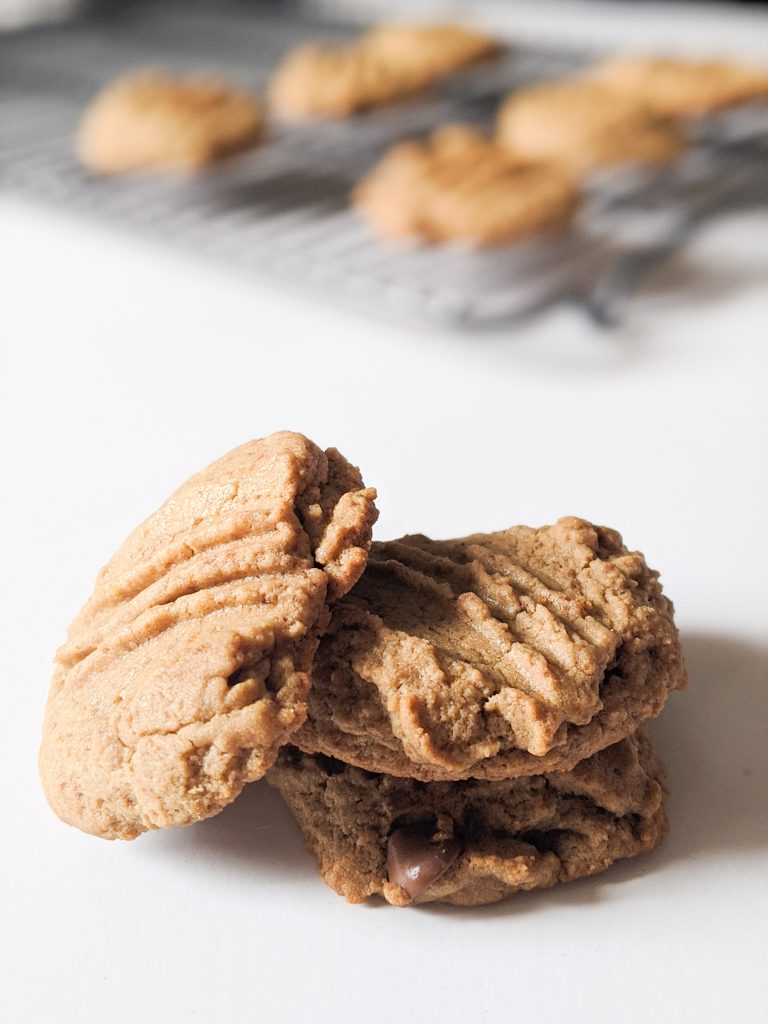 If you have kids and are looking for a school safe snack, these cookies are such a great lunch snack because they're nut and peanut-free. I always like to suggest that if you have kids, you get them in the kitchen and get them comfortable stirring, whisking, and making deliciousness. Not only does this create healthier kids, because they get to learn how to cook. Baking with your kids also helps you create wonderful memories.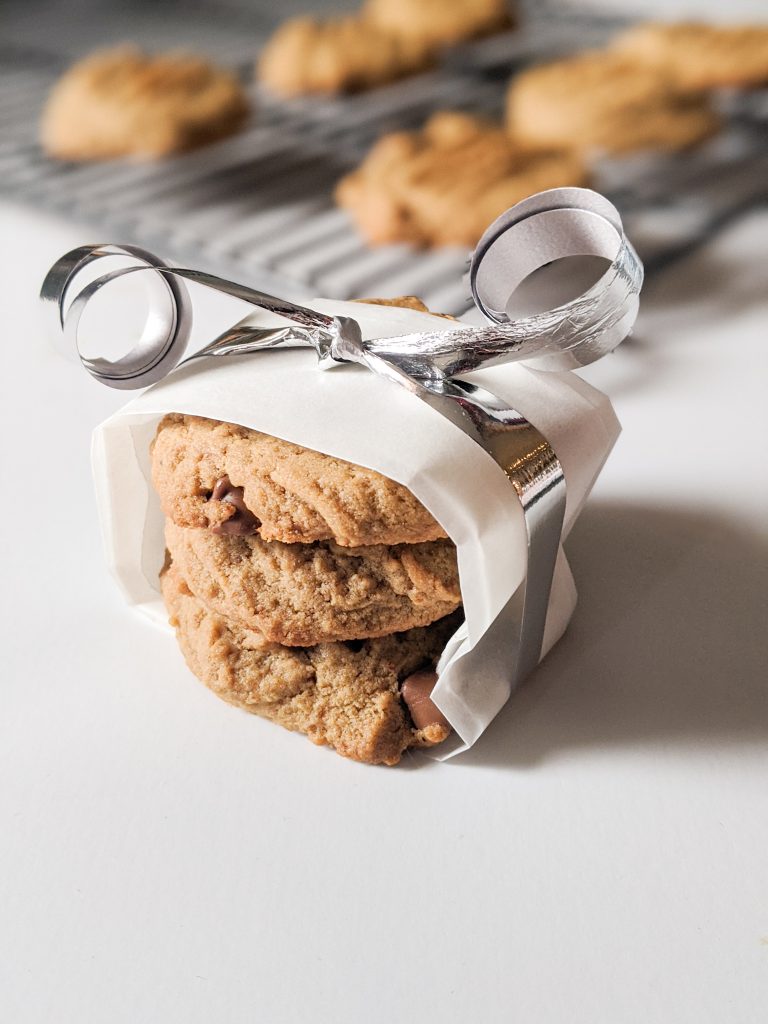 Topher's birthday was at the end of November and he was gifted lots of consumables like coffee and cookies. It reminded me that baked goods, like cookies are wonderful gifts and stocking stockers. If Christmas is sneaking up on you, like it's sneaking up on me, then whipping up a batch of cookies to gift as hostess-gifts or stocking stuffers is going to be your best friend and secret gift-giving weapon!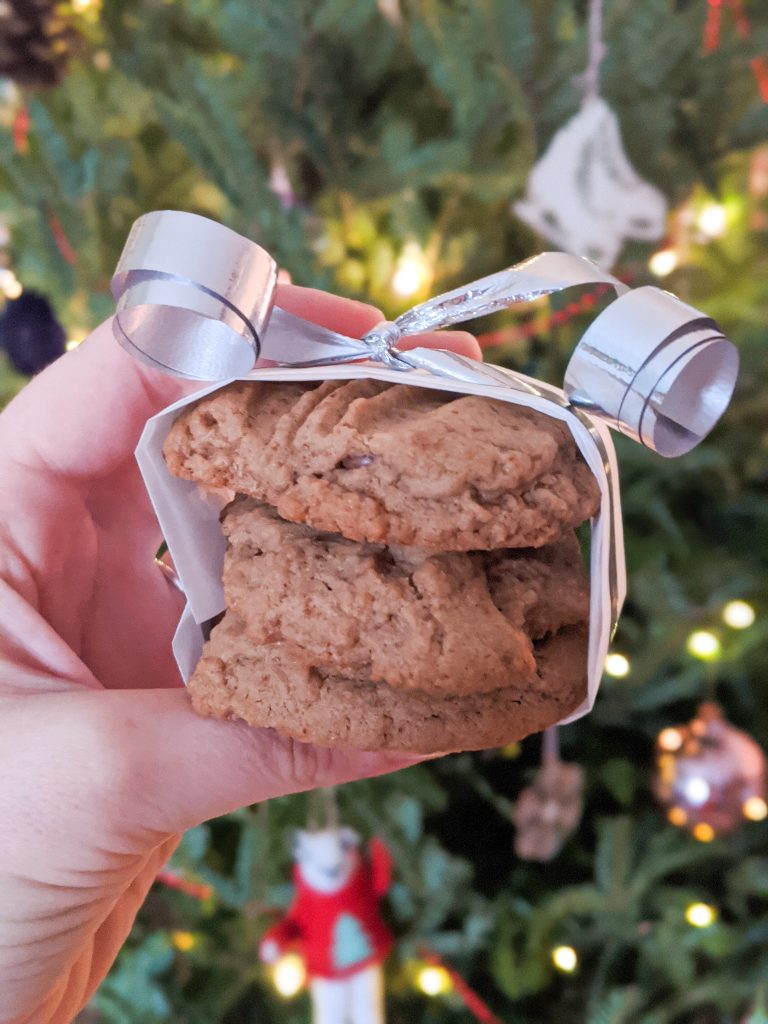 When it comes to gluten free baking, I love using Bob's Red Mill products. Their 1:1 Gluten Free Flour blend is by far the best gluten-free flour blend I've used. To make these Sunflower Butter Cookies egg-free, you can use a flaxseed egg. To make a flaxseed egg, take 1 tablespoon ground flax and mix with 2.5 tablespoons warm water. Let that mixture sit for a couple minutes and then make the recipe as usual.
If you're wondering why it's beneficial to avoid gluten, you should check out this blog post on the effects of gluten on your thyroid.
Ingredients
1 1/4 cups gluten free all purpose flour (Bob's Red Mill 1:1)
1 teaspoon baking powder
1/4 teaspoon sea salt
1/2 cup butter (or coconut oil or ghee)
3/4 cup sunflower butter
1/2 cup coconut sugar
1/4 cup maple syrup
1 egg
1 teaspoon vanilla extract
1/4 cup chocolate chips (optional)
Instructions
Preheat oven to 350°F. Line 2 baking sheets with parchment paper.
Whisk together the dry ingredients in a medium bowl.
In a large bowl, cream together the butter, sunflower butter, coconut sugar, and maple syrup using an electric mixer. Add in the egg and vanilla and combine.
Add the flour in thirds and stir until smooth. Fold in the chocolate chips, if using. Using a retractable scoop make golf-ball sized balls and place on baking sheet.
Using a fork, dipped in water, press cookie down.
Bake for 10-12 minutes, rotating the pan halfway through baking time.
Cool the cookies on a rack before serving.
https://elizabethraybould.com/sunflower-butter-cookies/