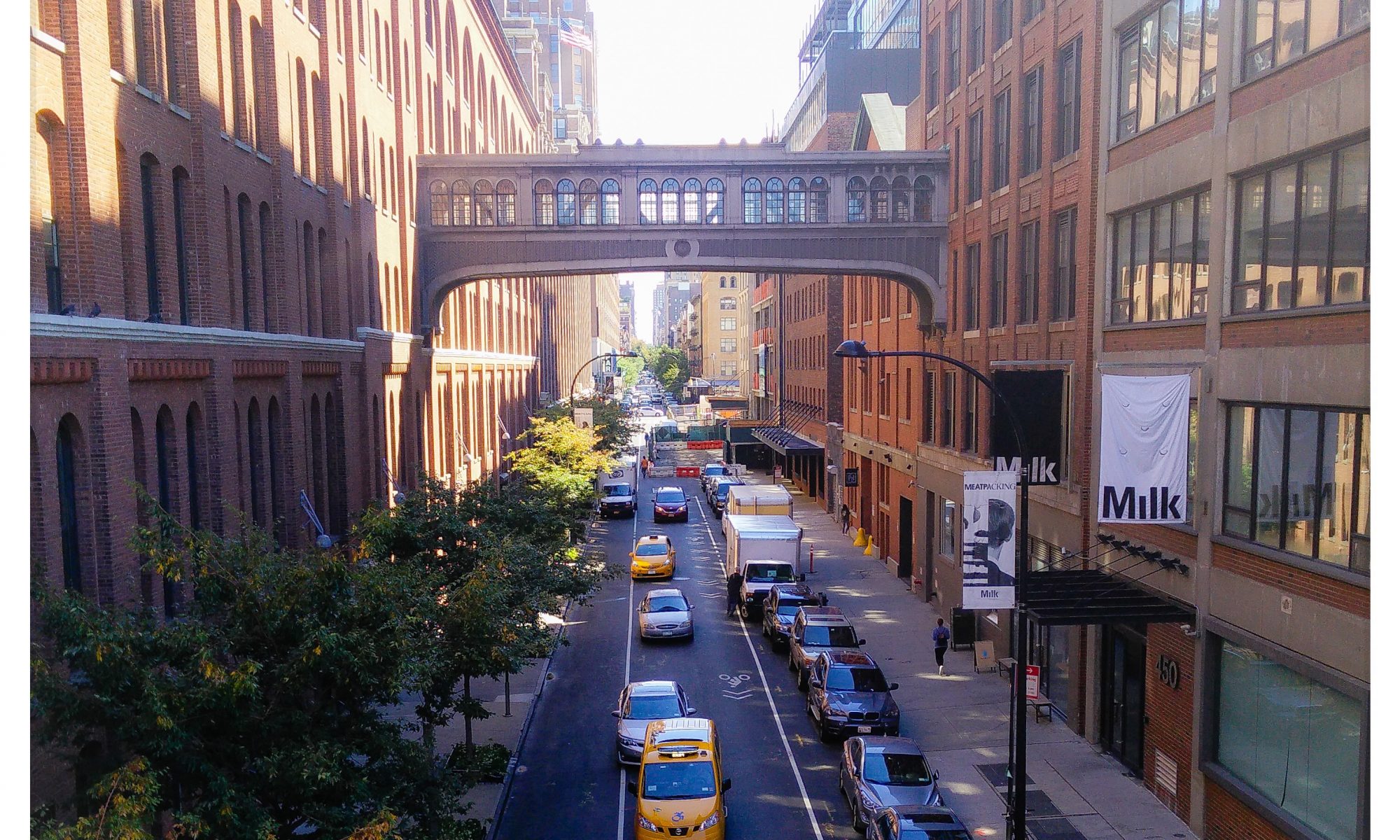 ---
Travel Diary: New York City 
New York City; the city that never sleeps; The Big Apple. It's a cosmopolitan city known for so many things: Broadway, Macy's, The Park Plaza, Central Park, Saks Fifth Avenue, The High Line, and so much more. This post is a diary of what we did in the four days we were here and my recommendations for your trips to NYC. Just to preface, we barely scratched the surface!
Day 1: we took off from Toronto on a super early, 6:30am flight. We landed in NYC-LaGuardia Airport around 8am, by taking an early flight, it meant we had all day Thursday to explore the city. We stayed in the Marriott Courtyard on West 30 Avenue in between 6th and 7th Avenues. The hotel was very central and gave us a great starting point to explore all over. On Thursday, I walked up Fifth, stopping at major landmarks, such as The New York Public Library, Macy's, Saks Fifth Avenue. We had delicious pizza at Rocco's Pizza, if you hit up this spot try the Lasagna Bolognese Slice, it was topped with sausage, ricotta, fresh tomato sauce, and fresh basil. Another must stop is the New York Public Library, this was one of my favourite sites that we stopped at. If you have time, try to do one of their free tours, Monday-Saturday: 11am & 2pm. The building and architecture is absolutely stunning. In the evening, we went for Korean BBQ at Kang Ho Dong Baekjeong at 33rd and 5th Avenue. We found a rooftop bar with a very diverse crowd with a stunning view of the Empire State Building after dinner for mediocre Manahattans.
Day 2: I was flying solo again today, so I took off up Fifth Avenue. I started with Times Square, it's much smaller and underwhelming than it seems in media, still, it was very cool to see. Friday had tourist day and shopping written all over it. Walking up Fifth, I wandered into many stores, including the Flagship Tiffany and Co. store, Uniqlo, JC Penny, Kate Spade and West Elm. It's always fun to see the different displays and products in different stores. I wandered through a bit of Central Park and I thoroughly recommend just sitting on the grass and people-watching, people are so interesting and do and say the strangest things. By now it was around 3:30pm, I decided to slip into The Park Plaza to have a drink with the infamous Eloise. It is truly a stunning building with beautiful chandeliers and architecture, including a stained glass ceiling in the Palm Court, above guests who were sitting down for High Tea in their fascinators. Friday evening we went to Rock and Reilly's for dinner, a covered rooftop restaurant, we had the ground lamb and ground pork bolognese and their Brick Chicken served with Broccoli Rabe, both were delicious. The restaurant also had a great tap list with lots of local beer options which was fun as we watched a New York Yankee vs. Toronto Blue Jays baseball game. Following dinner we headed to The Empire State Building. We went to the 86th and 102nd observatories and one of the best parts was the couple that was definitely on a first date, they were very cute and by eavesdropping they were quite helpful with pointing out the major landmarks.
Day 3: Saturday was my favourite day in New York. We walked to the High Line, which was definitely the highlight of the trip. It was very cool to walk above the city and all along the High Line the atmosphere and environment changed, from industrial feeling to more artsy and then hipster vibes ensued. Following the Park in the Sky, we had the most incredible brunch at The Wild Son. Topher (my boyfriend and travel buddy) had a pulled chicken sandwich on crispy ciabatta while I had the "Good Morning Sunshine" sandwich, it was filled with mashed avocado, aioli, heirloom tomatoes, bacon and a sunny side up egg. It was so unbelievably delicious. We, of course, shared a vegan chocolate and toasted coconut donut for dessert. We then walked through the Chelsea Market, bought some jewelry from local artisans, and then took our first and only ride on a New York City bus back to our hotel. Later that evening, we went to Washington Square Park, there was an impromptu piano performance under the Arch. Following that visit we had dinner at another fantastic restaurant, The White Oak Tavern across from NYU. Topher had an enormous, cozy and delicious chicken pot pie, I had a braised duck, goat cheese and crispy shallots and we shared fries with a selection of three dips. We went for drinks at Death and Co., the staff were delightful, we mentioned the the air conditioning was making the bar quite chilly and our server moved us to a table away from the A/C vent. The drinks were unique, interesting and very tasty. I'll be posting a cocktail blog post with recipes and inspiration soon.
Day 4: Sunday was our last day in New York, we flew out in the evening, so we decided to take on Central Park. The weather was beautiful, sunny and cool, the perfect Autumn day. We wandered up Sixth Ave to Central Park and then just moseyed along, throughout the park. We ended up at 85th Avenue around 1:30pm and decided to go for Brunch. We chose a place called Cotta on Columbus and 85th. The service was polite and prompt but the kitchen was extremely slow, unfortunately. Following brunch we walked down Columbus to Magnolia Bakery, picked up a chocolate cheesecake for the road and walked back to our hotel. We grabbed our luggage, hailed a cab and hit the road for the airport.