THE HORMONE SYSTEM
A 3-part system to get your hormones balanced so you feel confident and healthy in the skin you're in.
Discover what's really happening in your body and get to the bottom of your symptoms once and for all.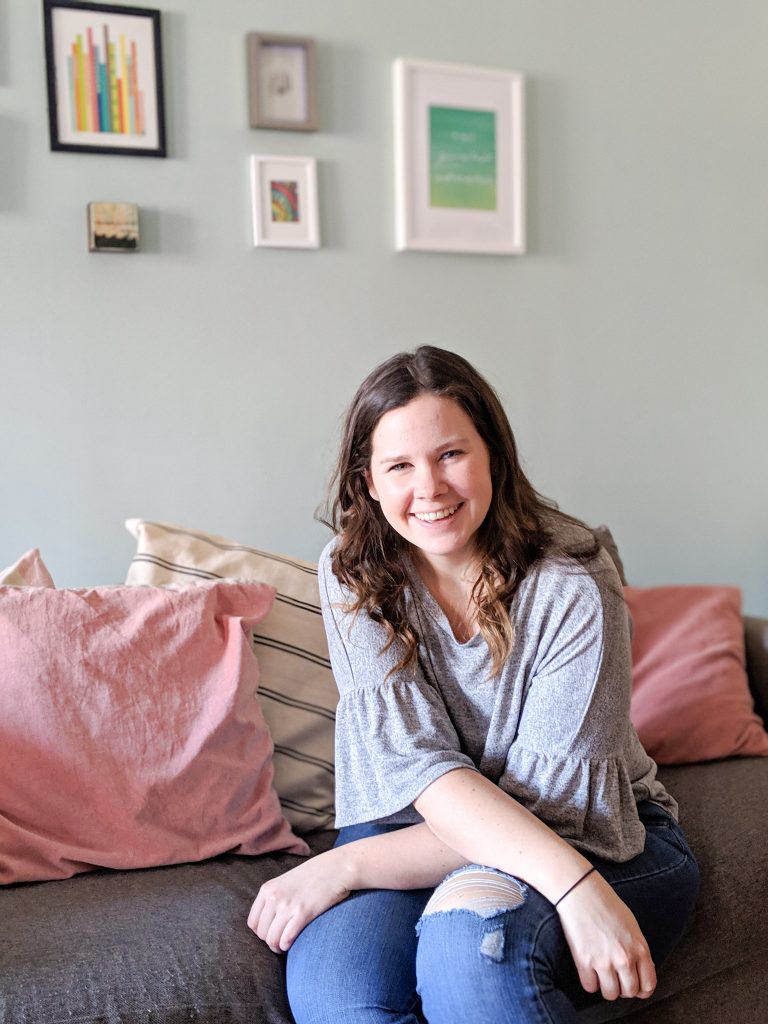 Hey!
I'm Elizabeth Raybould and just over 2 years ago I had awful PMS, no energy, and was completely bloated all the time.
Now? I feel unstoppable and I work with hundreds of women all over the globe to head them feel amazing too!
I'm opening my blueprint for you so that together we can discover what's happening in your body and fix your hormones from the inside out!
the complete system to balancing your hormones and healing your body
Are you ready, love?
☑️ You go from doctor to doctor knowing something isn't quite right but they keep saying everything is "normal"
☑️ You're tired all the time, you fall asleep at your desk, your hair is falling out, you have no desire to have sex and you don't know what to do
☑️ You've done all the things from eating "fertility boosting" foods to testing when you're ovulating but you can't get pregnant
☑️ You have facial hair growth, haven't had a period in 3 months, and acne but you don't want to go on birth control and you're at a loss of what to do next
☑️You've tried all the diets but you just can't lose the excess weight
☑️ You had a baby 5 months ago but you feel like you just got hit by a bus. You feel so drained, exhausted, and just not like yourself but everyone says it's normal, but you know it's not
YOU KNOW SOMETHING ISN'T QUITE RIGHT…
BUT YOU HAVE NO IDEA WHAT TO DO
What if it were actually possible to see exactly how your hormones are working in your body and create a plan just for you based on how your hormones function in your body so that you can feel unstoppable in just 12 weeks?



stage I of the system
Test
What does this mean for you? You'll meet with Elizabeth to talk about what's going on in your body and life. You'll discuss your goals. Then you'll receive a complete hormone test. This test will provide a 360º view of your hormones and your health.
Elizabeth will analyze your results and explain them to you in terms you actually understand.
A complete hormone test will show you what is actually happening in your body, so we can get to the root cause so that you can feel unstoppable again.
NEXT STEP? STRATEGY
stage II of the system
Strategy
Stage II is all about next steps.
You'll meet with Elizabeth to discuss your hormone test and next steps. Your strategy session with Elizabeth is 75 minutes long and can take place in person or over video call.
In stage II you'll get a 2 week meal plan, supplement plan, mindset and lifestyle work, and one on one email support from Elizabeth.
UP NEXT? IMPLEMENTATION
stage III of the system
Implementation
Stage III is all about putting the strategy into practice.
This is where everything comes together. Step by step you'll start changing your diet, mindset, and lifestyle, with Elizabeth's help, of course! You'll meet with Elizabeth 3 times throughout this stage for 30 minutes each session.
These sessions will allow you to roadmap your best route to success and avoid overwhelm. Plus, Elizabeth is always available to you for some cheering on or advice navigating these new habits.
TO SUM IT ALL UP
just in case you want an outline
The Hormone System Outline
TEST
30 minute meet & greet with Elizabeth
complete hormone test & intake
hormone analysis
finding the root cause
STRATEGY
strategy session with Elizabeth
two week long meal plans with grocery lists and recipes.
supplement plan designed just for you
mindset and lifestyle work to help you accomplish your goals
IMPLEMENTATION
roadmap designed for you based on your life to achieve your goals
three implementation sessions with Elizabeth
one on one support through our private client portal and access to our online chat
How does The Hormone System work?
one
As soon as you enrol, you'll receive an email to book for meet & greet appointment. Following your appointment, you'll get an email with your intake forms including information and forms to complete your hormone test.
Once your complete your forms you'll get an email to book your strategy session.
two
We'll meet over a zoom call (video call) or in person for your strategy session. In this appointment, I'll discuss your hormone test results with you. We'll also discuss an action plan, just for you!
We'll follow up throughout the next 12 weeks, including your follow up sessions to make sure everything is working for you and your life.
unstoppable
Fast forward a few short months and you're set! You'll feel rested, de-bloated, balanced, and nourished.
You will feel empowered and confident to continue this lifestyle on your own.
You will feel confident and healthy in the skin and body you're in!
Is The Hormone System For You?
☑️ You want to find the root cause of your thyroid issues and fix it once and for all
☑️ You want to lose the stubborn weight that for some reason you can't get rid of
☑️ You want to understand why you're struggling to conceive
☑️ You want to get your sexy back and have a healthy libido
☑️ You want to get to the bottom of your PCOS so that it doesn't control your life anymore
☑️ You are done with PMS, from cramps to mood swings and everything in between and all you want is a consistent period that doesn't cause you any grief
☑️ You want your energy back
TELL ME MORE – BOOK A FREE CALL!
THE TESTIMONIALS ARE IN:
"My cycle is now back to normal…"
I have been battling a slew of health issues for years… I've been on diets since I was 10. Helped in the short term, not in the long term. I have done strict foods, exercised daily and saw no results for months. I joined gyms, saw a trainer and still nothing. Why work my butt off and get up early and eat strictly when there are no results and no answers?
More recently, I've been diagnosed with PCOS. I am always tired, lacking energy, and can't sleep. Since working with Elizabeth, I feel so much better. I no longer rely on melatonin or a sleeping pill to help me sleep. I'm trying out a new lifestyle and food which makes me feel fantastic and keeps me full. And the scale finally moved!!! My cycle is now back to normal which I needed in order to get pregnant.
I ask Elizabeth a million questions and she comes back with an answer every time! She is knowledgeable and always happy to help! I'm now expecting my first baby in June!

– Kate W.
"Elizabeth has completely changed my life…"
Elizabeth has completely changed my life. Since I started working with her, my relationship with food has gone from complicated to a committed, healthy relationship. I no longer
experience stomach aches, bloating, or digestive issues after eating. She also helped guide me through the challenges of fertility – and now I'm expecting my first child!


– Hannah S.
I HAVE QUESTIONS, LET'S BOOK A CALL!
Curious about me?
Amazing, that means you're thinking about having me teach you! I'm an expert in women's hormones and a nerd when it comes to finding the root cause of your symptoms. My obsession is teaching women like you to feel incredible in their bodies and live their best life.
I'm a Toronto born and raised nutritionist, public speaker, influencer, and educator. My happiest days are spent cheering on women who are committed to their health!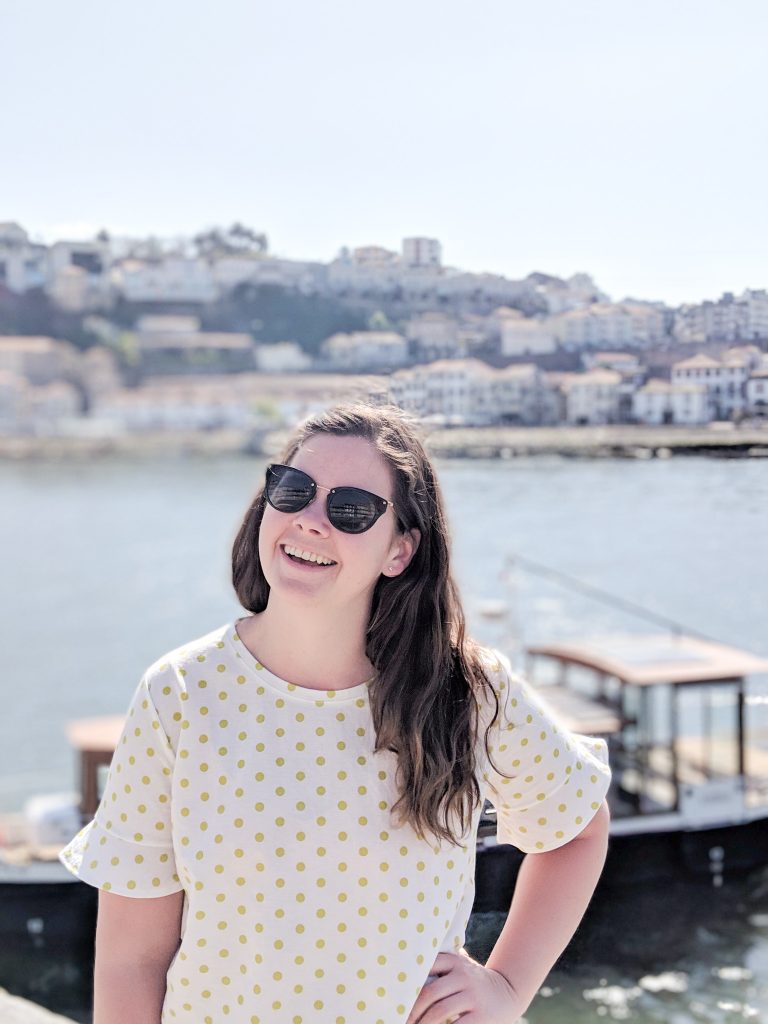 So how much does it cost?
You could continue to go from doctor to doctor getting temporary solutions, but never finding out the root cause of your hormone imbalances. You could spend your days googling, searching in Facebook groups and pinning blog posts about hormone imbalances, PCOS, fertility, PMS, weight gain, and thyroid health. You could go to nutritionists or naturopaths and base everything on symptoms but not really understanding what's happening inside your body.
Or, you could join The Hormone System and get your body back and feel amazing and unstoppable again in just twelve weeks.
You can get started TODAY for just one payment of $227 (with five additional payments of $227) or, for the best value, one payment of $1297.
Ready to join? Here's what you'll get:
TESTING
complete hormone panel
full analysis of your hormones
extensive intake to understand who you are, your habits and lifestyle, and your family history
STRATEGY
complete 14 day meal plan
custom supplement plan
lifestyle and mindset work designed for you
SUPPORT
roadmap designed just for you to avoid overwhelm
online chat for on the go support
75 minute strategy session + 3 30 minute action sessions
Fill out the form below and we'll email you to set up a complimentary call with you!